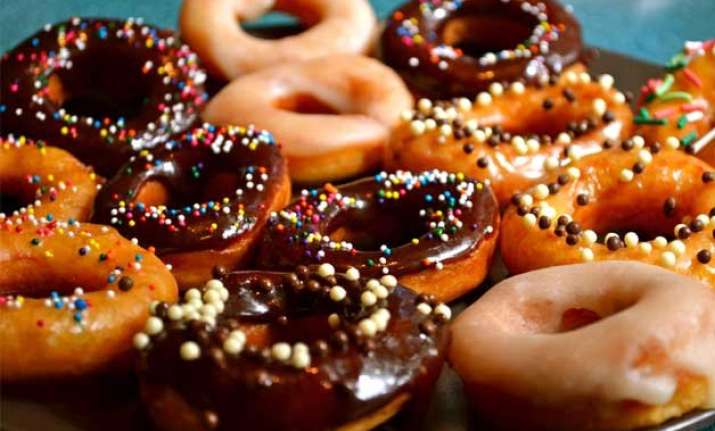 Is your kitty party or any get-together coming up? Well then you must be preparing a list of snacks that you will serve to your guests.
Paneer/ chicken tikka, french fries, pastries etc are some of the common snacks you would, definitely, be including in your list.
But since these items are pretty common in every party one goes to so why not serve your friends something different this time like…….. yummy doughnuts.
So, here we bring to you a simple recipe of the lip-smacking doughnuts, which your guests will surely relish.
Ingredients:
Maida, Milk, Butter, Sugar, Dry active yeast, Powdered sugar, White chocolate, brown chocolate, Salt and Oil.
Method:
1. Take ¾ cup of milk and make it lukewarm and take ¼ cup of butter and melt it.
2. Take 2 cups of flour in a big bowl along with 2 tbsp of sugar, ½ tsp of salt, 1 tsp of dry active yeast and the melted butter and mix them well.
 
3. Now knead the dough with the help of lukewarm milk. Do so for 5-7 minutes till the dough becomes soft. Roll the dough in round shape.
 
4. Take a board and spread some dry flour before placing the dough on it. Make a round circle with ½- ¾ cm thickness with the help of a rolling pin.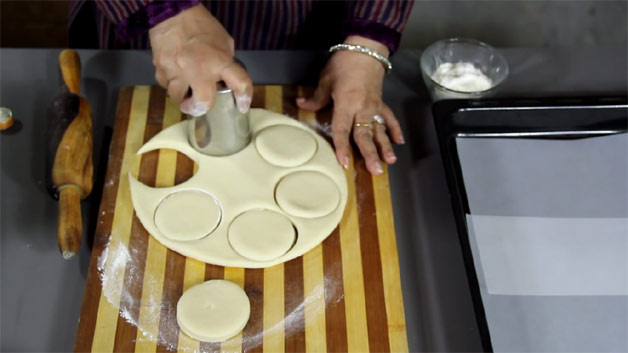 5. Now cut round doughnuts with the help of a glass and make holes in the doughnuts with a small cap of bottle.
 
6. Brush the doughnuts with some oil so they don't get dried. Now cover the doughnuts and leave them for 2 hours so that they become puffy.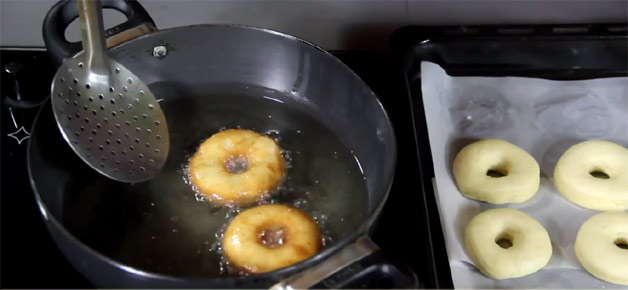 7. Once they become puffy, fry them on low flame till they turn golden brown. Take out fried doughnuts in a plate with absorbent paper.
 
8. Take ¼ cup of powdered sugar and roll the hot doughnuts in it.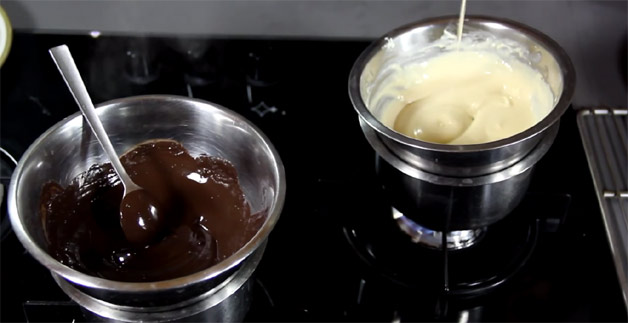 9. Crush the white and brown chocolates separately. Heat water in a utensil and place the second utensil with crushed chocolate in it on its top. Cook on medium flame until chocolate melts completely with pouring consistency. Stir after every 1-2 minutes. Do this for brown and white chocolate separately.
 10. Once the chocolate melts completely, take it off the flame and let it get frosty before using it.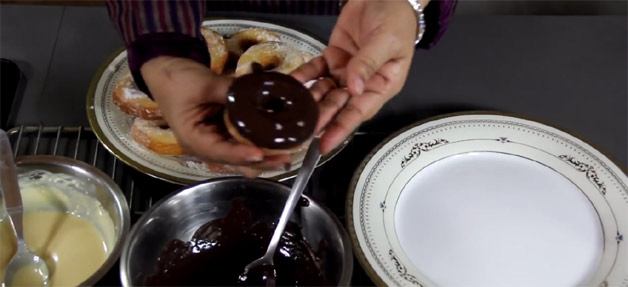 11. Now dip some doughnuts in white chocolate and some in brown chocolate.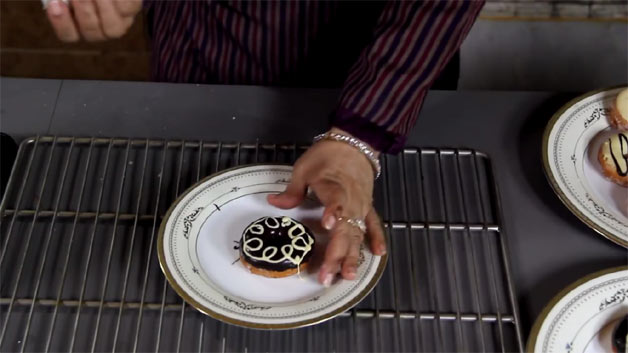 12. Fill two cones with white and brown chocolate respectively. Garnish white chocolate doughnuts with brown chocolate and vice versa.
 
The yummy doughnuts are ready to be served.