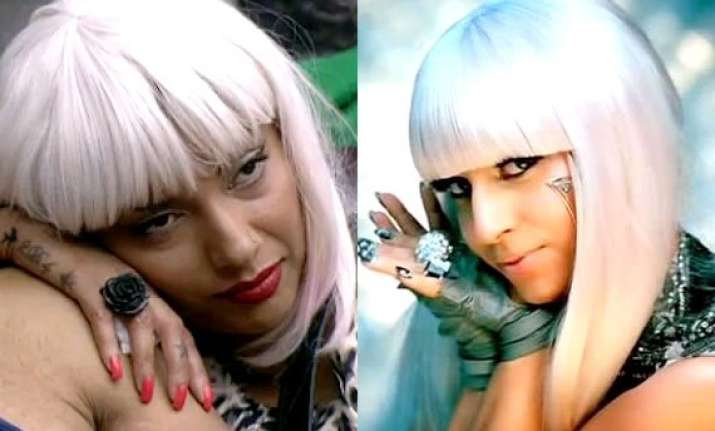 New Delhi: Bigg Boss is one of the most controversial and talked about reality show of Indian television.
As the season 8 'took off', it is grabbing all the limelight. From contestant fights to interior of the house, everything is creating buzz.
This time the house has glamour and style a notch higher as participants like Karishma Tanna, Natasha Stankovic, Diandra Soares are raising the temperature on small screen.
Hot contestants play a big role in making TV reality show Bigg Boss a huge hit. This year too there are few contestants in the house who has kept the glamour quotient really high.
Diandra Soares is surely on the top of the list of such contestants. The model has its own unique style and personality.
Though many will find her style as 'weired' but she definitely knows how to carry the out of the box fashion with all ease and comfort.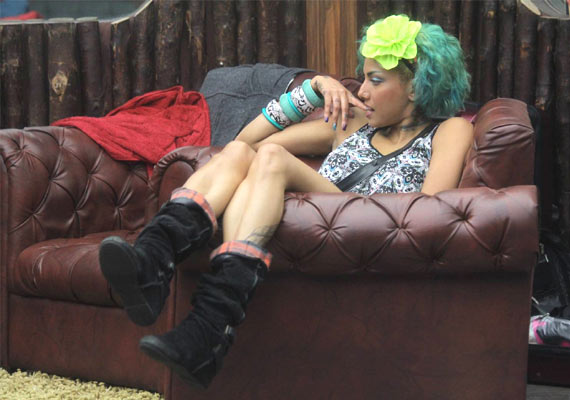 The lady who went bald for two times, grabbed the eyeballs for green hair as soon as she entered the BB house.
Known for her unparalleled flamboyance, colouful personality and unabashed boldness the 35-year-old is making her garish presence felt in the Bigg Boss season 8.
Just like Lady Gaga who is known for her shocking style statements, Diandra is surprising us with what she chooses to wear-including her attitude.
Naturally rebellious and fiercely aggressive with her approach towards life  Diandra shares uncanny resemblance with the pop singer Lady Gaga.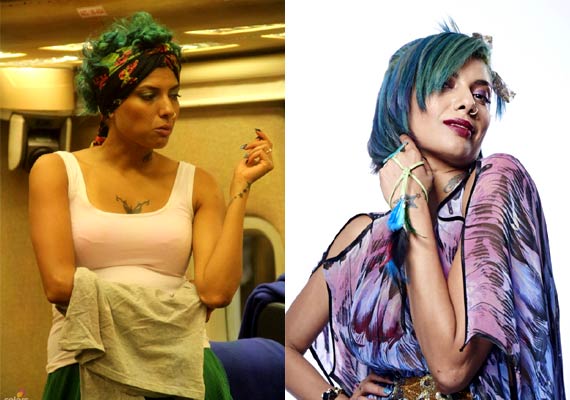 From different colours of hair to winged shaped eye-liners, Diandra is surely Indian answer to Lady Gaga.
It is not just that Diandra's style is restricted to herself but she most often seen doing makeup of other female inmates too.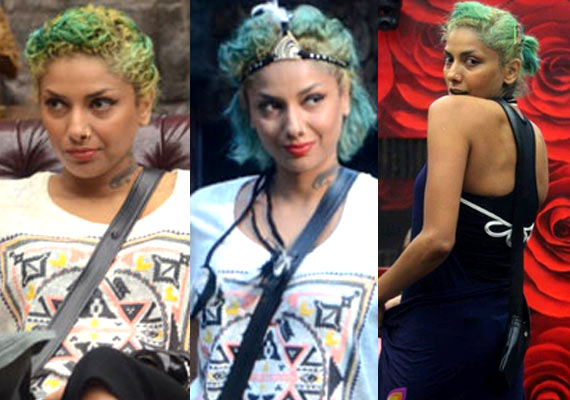 No doubt even in house some inmates commented about her dress and quirky style but she ignored everyone and flaunted her idiosyncratic way of fashion.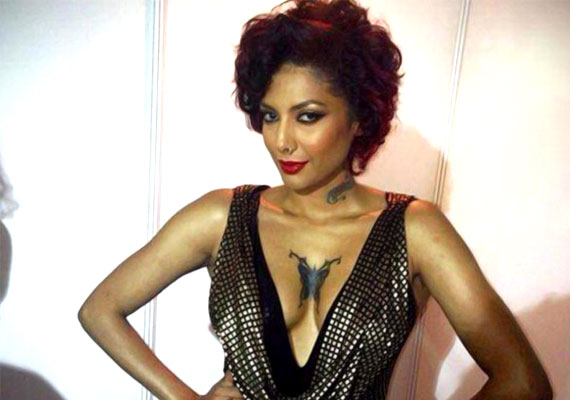 We are very much sure in coming days we will definitely get to watch some of her unconventional looks.
Apart from her colourful tresses, her tattoos are something which will make you awe struck. She has tattoo on cleavage, wrist and neck.
Well, we surely appreciate Diandra's style and hope to see more from the supermodel.