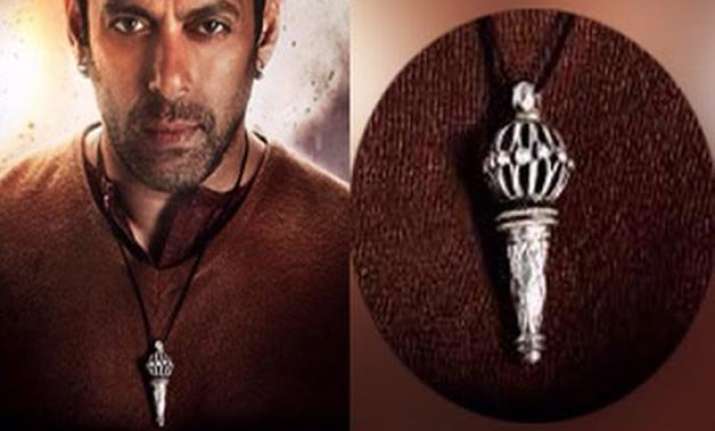 Have you seen 'Bajrangi Bhaijaan' aka Salman Khan sporting a beautiful 'gada' pendant in the trailers of his upcoming film? Doesn't the metallic piece look both macho and mesmerising at the same time?
It symbolises the 'gada' - Lord Hanuman's weapon - as Salman Khan is shown as an ardent devotee of the deity in the film.
The amazing thing about Salman Khan sporting this Hindu God's symbolic pendant is that it shows his secular thoughts and all-embracing attitude towards all religions.
The idea indeed was liked by his fans as well. So, to promote the film, similar pendants are being made available in certain stores now. Even Salman Khan had tweeted about the same from his official Twitter handle. The 'Dabangg' actor even mentioned the way to buy these cute pendents.
And while doing this he did not forget to take care of his fans based offshore as well and mentioned about arrangements made for them. Here are both his tweets –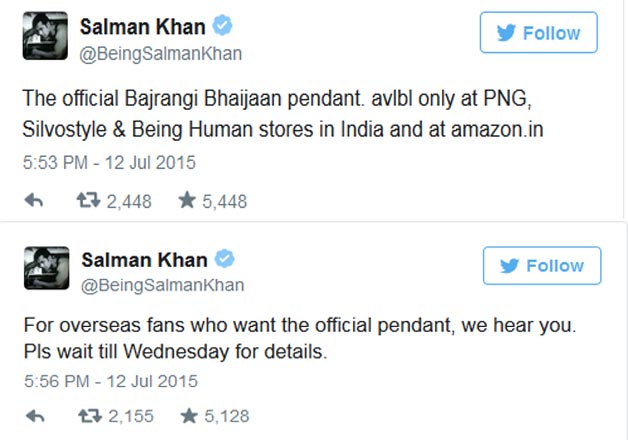 The cross-country, cross-cultural film showing Salman Khan as a devotee of a Hindu deity yet helping a Muslim girl will release on July 17, on the occasion of Eid.