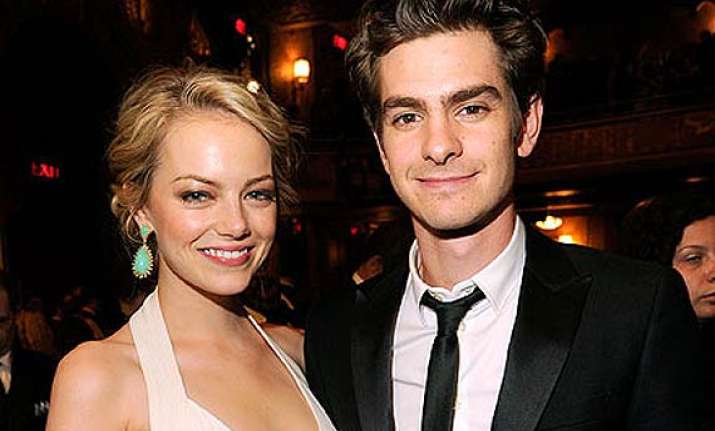 Los Angeles: Actors Andrew Garfield and his girlfriend Emma Stone are supporting a new environmental campaign - Earth Hour Blue.
It is a new initiative by the organisers of power-saving lights-off event Earth Hour, which supports eco-friendly projects around the world.
The actors have both picked one of Earth Hour Blue's projects. While Garfield is supporting a scheme to reduce deforestation in Nepal, his girlfriend Stone is backing plans to train sniffer dogs to crack down on illegal wildlife poaching, reports contactmusic.com.
"Earth Hour gives you the power to inspire anyone, even if you're just one person. And Earth Hour is much more than an hour. There are great projects from the crowd, for the planet, happening all over the world," Stone said.
The annual Earth Hour event encourages citizens around the world to conserve energy by turning lights off for 60 minutes. The 2014 Earth Hour takes place March 29.