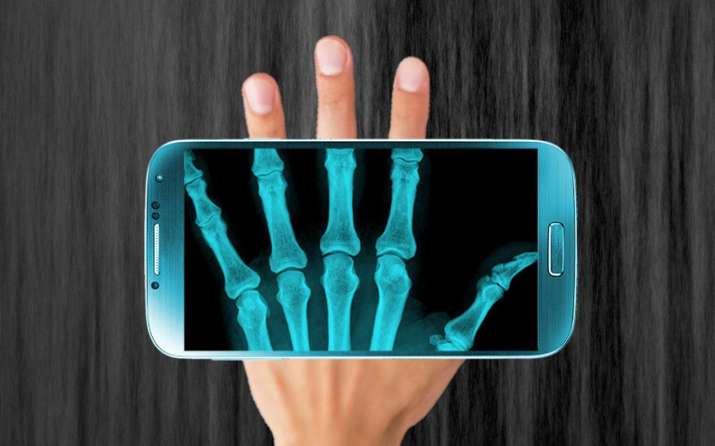 X-rays might have proven to be utter useful in medical science, but there's a hidden drawback as well. A recent study has warned the people that even small doses of ionising radiation like X-rays can up the risk of cardiovascular diseases by many times. People who live or work around medical or environmental settings which are exposed to ionising radiations have an increased risk of cardiovascular disease. Low doses of around O.5 gray (Gy) which is equivalent of recurring CT scans, is associated with increased risk of heart disease up to decades after exposure. 
This study has raised questions on health hazards associated with using X-rays for medical purpose. Experts are also concerned about the long-term alterations in the heart's vascular system by such doses. 
Soile Tapio and Omid Azimzadeh of Helmholtz Zentrum Munchen in Germany and colleagues analysed how human coronary artery endothelial cells react to a relatively low radiation of dose 0.5 Gy and found many permanent changes in the cells that had the potential to impact the heart drastically. 
Endothelial cells which form the inner layer of blood vessels were observed to produce lesser amounts of nitric oxide, which is an important molecule in several physiological processes like vascular contraction. 
Also Read: Heart diseases cause the one-third deaths worldwide, study
Earlier, high-dose radiation (16 Gy) has shown to constantly lower the levels of nitric oxide in the serum of mice, but this time is the first to show altered levels of nitric oxide which occurs at much lower doses. Cells damaged by low-dose radiation also produced increased amounts of reactive oxygen species (ROS), which are formed as a natural byproduct of normal oxygen metabolism and play an important role in cell signalling. Increased ROS can damage DNA and proteins.
In addition, exposed cardiac endothelial cells were found to have reduced capacity to degrade oxidised proteins and to be ageing prematurely.Such harmful changes did not occur immediately (that is, within a day) but first began in the longer term (one to two weeks).
Also Read: Eating this ONE food daily may prevent heart attack
These cells do not divide rapidly in the body, thus, this observed time in the cell culture would match to several years in a living organism, researchers said. These molecular alterations are suggestive of long-term premature dysfunction and suggest a mechanistic description to the epidemiological data depicting heightened risk of cardiovascular disorders after exposure to low-dose radiation. 
For more Lifestyle and Entertainment stories, follow India TV Showbiz on Facebook