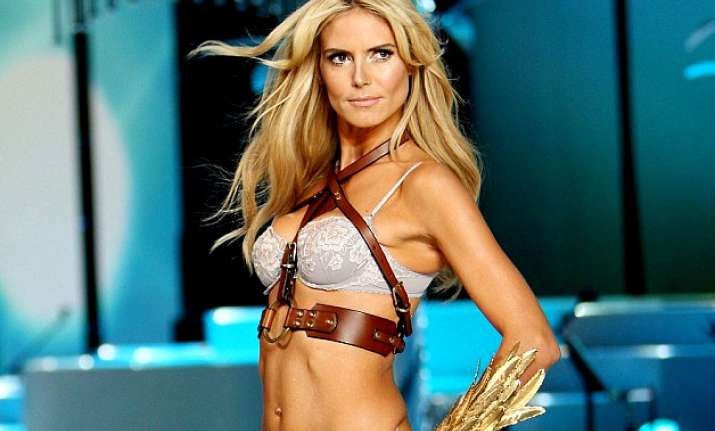 Los Angeles: Supermodel Heidi Klum says that she keeps all her old footwear, still in boxes for her daughters to inherit when they get older.
The 42-year-old who landed her first modelling contract after winning the 'Model 92' contest in 1992 in Germany says she keeps all her old footwear for her two daughters, Leni, 11, and Lou, six, to wear when they are older but only if they can grow into them, reports femalefirst.co.uk.
"Well, I'm a hoarder, but I have two girls so I feel like I have an excuse. I have all my shoes in boxes, all photographed on the front, so I'm a hoarder but I'm an organised hoarder," Vogue magazine quoted Klum as saying.
"I wear a size 41 so my girls are hoping for big feet. They'll say, 'Oh but your feet are big mum,' but I tell them, 'Who knows, let's see what's gonna happen'," she said.
Adding that there are more accessories to inherit for her sons Henry, 10, and Johan, nine, with ex-husband Seal, the supermodel says that she has sunglasses, belts, bags and dresses as well which could be their heirlooms.