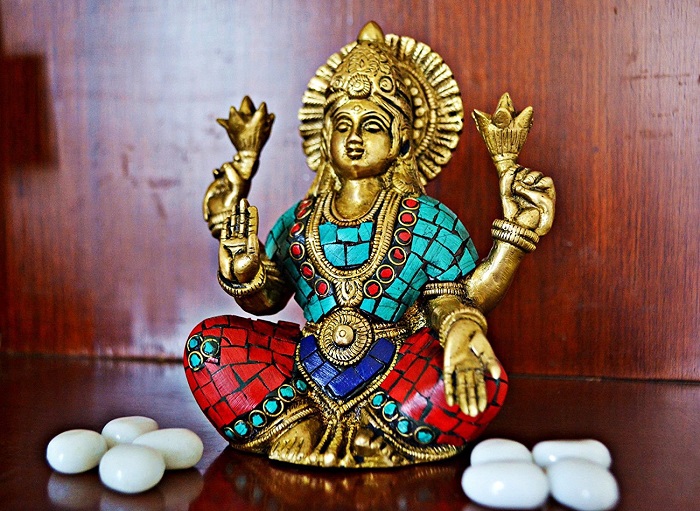 Diwali is being celebrated in India on 19th October 2017 this year. On 18th October 2017, Choti Diwali was observed across the country. It is one of the most popular festivals of the year for Hindu population. It signifies the victory of good over evil and hope over despair. In India, people lights earthen lamps to dispel the darkness from the environment. Another significance is that Diwali is observed on an Amavasya, thus people light 'diya' to illuminate the space. The festival extends up to five days, but the main Diwali night is the most important. It falls on the dark night of the Hindu lunisolar month Kartika in Bikram Sambat calendar. It usually falls between mid-October to mid-November. 
Diwali 2017 History
The story of Diwali dates back to Ramayana. This festival is mentioned in ancient Hindu texts Padma Purana and Skanda Purana. The earthen lamps are mentioned in the Skanda Purana. It represents Sun, the cosmic giver of light and energy to all forms of life. In some parts of India, it is associated with the legends of Yama and Nachiketa on Katrika Amavasya. It narrates the story of right versus wrong, good versus evil and true wealth versus transient wealth. 
Diwali 2017 Significance 
On Diwali, people clean their houses to drive away evil energies from their house. They decorate their houses for the festivities. People exchange sweets and gifts among each other. It is also considered as a mega-shopping season in India. Girls and women of the house create Rangoli on the doors and floors. On this day, Lakshmi Puja is performed in India and food and sweets are distributed. 
In Hinduism, Diwali is celebrated to mark the return of Lord Rama from his 14-year exile to Ayodhya. He returned to Ayodhya after slaying evil King Ravana. Villagers light Diya to celebrate the homecoming of their God-king. Goddess Lakshmi is revered on Diwali, who was the wife of Lord Vishnu. In many Northern parts of India, Diwali marks the start of the new Hindu year. 
Lakshmi Puja Vrat and Rituals on Diwali 
On the day of Diwali, people get up early in the morning and pay homage to their ancestors and worship their family gods. Shradh is also performed for the ancestors. The entire Puja is performed after observing a day's fast. Hence, the devotees of Goddess Lakshmi observe the fast before performing Lakshmi Puja. 
Diwali 2017: Lakshmi Puja Preparations
The houses and the workplaces are decorated with lights, earthen lamps and marigold flowers. Some people even use mango and Ashoka leaves to make archway or bandarwals. A Mangalik Kalash with coconuts, are kept on both sides of the entrance. 
For preparations of Lakshmi Puja, a red cloth is kept at the right-hand side on a raised platform. Goddess Lakshmi and Lord Ganesha idols are established. They are adorned with beautiful silk clothes and jewellery. After this, a white cloth is kept at the left hand side on the platform. Navgraga Gods are installed on this platform. Nine slots of Akshata (unbroken rice) are prepared for installing Navagraha on the white cloth. Prepare sixteen slots of wheat on the red cloth. Perform Lakshmi Puja with right Lakshmi Puja Vidhi. 
Lakshmi Puja Muhurat 
On Diwali, the Lakshmi Puja is carried out during Pradosh Kaal. It starts after sunset and approximately lasts for 2 hours and 24 minutes. Some sources also believe that Mahanishita Kaal is also right to perform Lakshmi Puja. It is best suited for Tantric community and Pundits who know the best about the Puja. For common people, Pradosh Kaal is suggestive. 
Don't choose Choghadiya Muhurat to perform Lakshmi Puja. They are only beneficial for travelling. During Pradosh Kaal, Sthir Lagna prevails. Performing Lakshmi Puja during this Kaal will make Goddess Lakshmi stay in your house. 
The ideals Lakshmi Puja Muhurat contains Pradosh Kaal, Sthir Lagna and Amavasya overlapping. 
Morning Muhurta (Shubh) = 06:28 - 07:53
Morning Muhurta (Char, Labh, Amrit) = 10:41 - 14:55
Evening Muhurta (Amrit, Char) = 16:19 - 20:55
Night Muhurta (Labh) = 24:06+ - 24:41+
Lakshmi Puja 2017: Goddess Lakshmi Aarti
ॐ जय लक्ष्मी माता, तुमको निस दिन सेवत,
मैया जी को निस दिन सेवत
हर विष्णु विधाता || ॐ जय ||
उमा रमा ब्रम्हाणी, तुम ही जग माता
ओ मैया तुम ही जग माता
सूर्य चन्द्र माँ ध्यावत, नारद ऋषि गाता || ॐ जय ||
दुर्गा रूप निरंजनी, सुख सम्पति दाता
ओ मैया सुख सम्पति दाता
जो कोई तुम को ध्यावत, ऋद्धि सिद्धि धन पाता || ॐ जय ||
तुम पाताल निवासिनी, तुम ही शुभ दाता
ओ मैया तुम ही शुभ दाता
कर्म प्रभाव प्रकाशिनी, भव निधि की दाता || ॐ जय ||
जिस घर तुम रहती तहँ सब सदगुण आता
ओ मैया सब सदगुण आता
सब सम्ब्नव हो जाता, मन नहीं घबराता || ॐ जय ||
तुम बिन यज्ञ न होता, वस्त्र न कोई पाता
ओ मैया वस्त्र ना पाटा
खान पान का वैभव, सब तुम से आता || ॐ जय ||
शुभ गुण मंदिर सुन्दर, क्षीरोदधि जाता
ओ मैया क्षीरोदधि जाता
रत्ना चतुर्दश तुम बिन, कोई नहीं पाता || ॐ जय ||
धुप दीप फल मेवा, माँ स्वीकार करो
मैया माँ स्वीकार करो
ज्ञान प्रकाश करो माँ, मोहा अज्ञान हरो || ॐ जय ||
महा लक्ष्मीजी की आरती, जो कोई जन गाता 
ओ मैया जो कोई गाता
उर आनंद समाता, पाप उतर जाता || ॐ जय ||
Lord Ganesha Aarti
जय गणेश जय गणेश जय गणेश देवा
माता जाकी पार्वती पिता महादेवा ॥ जय...
एक दंत दयावंत चार भुजा धारी।
माथे सिंदूर सोहे मूसे की सवारी ॥ जय...
अंधन को आंख देत, कोढ़िन को काया।
बांझन को पुत्र देत, निर्धन को माया ॥ जय...
पान चढ़े फल चढ़े और चढ़े मेवा।
लड्डुअन का भोग लगे संत करें सेवा ॥ जय...
'सूर' श्याम शरण आए सफल कीजे सेवा
जय गणेश जय गणेश जय गणेश देवा ॥ जय..