Follow us on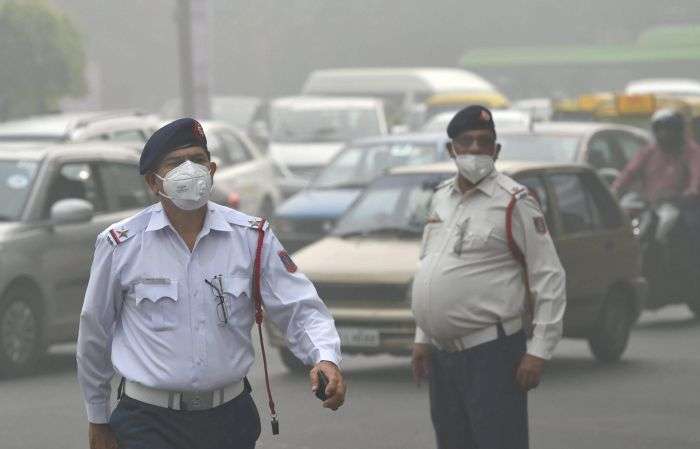 As thick smog is hovering over Delhi, the government has taken some solid yet temporary measures to curb the air pollution. The pollution level at some areas in Delhi touched 500 (the level above 300 is considered hazardous). In such an emergency situation when people are choking on toxic smog, Aam Aadmi Party government has ordered schools to shut down to keep kids away from the adverse effects of severe air pollution.
Besides, it has also re-introduced the odd-even scheme for the third time. However, National Green Tribunal has barred the government from implementing it and has asked to prove its effectiveness. NGT in its crackdown on air pollution has also imposed ban on construction activities and has imposed penalty of Rs 1 lakh against those violating it. Besides, government has also ordered sprinkling of water and free commutation for those using DTC buses between November 13-17
These steps by Arvind Kejriwal led AAP govt are temporary ones and has no long term benefits. They will only help in bringing back the city to normalcy without contributing much to give citizens the fresh air to breathe. In such a case, we can take cue from measures adopted by Beijing to push for the clean air drive. 
Let's take a look how China dealt with an alarming air quality:
* The country introduced a four-tier warning system with red being the most dangerous, followed by orange, yellow and blue.
* During red alert, even-odd scheme is implemented and the frequency of public transport is increased.
* There are reports that in Beijing, construction works of public projects are being put on hold this winter to improve air quality.
* This is China's fourth year of war on pollution and as per climatechangenews.com, the country is taking the following measures to lower the level of pollution.
* Reducing emissions from coal-buring industries and encouraging cleaner and efficient use of coal.
* Facilitating the use of electricity and natural gas in place of coal. Promoting wind, solar and bio power sectors for clean energy.
* China is also running programmes to encourage the use of waste straws as a resource.
* It has also ordered a reduction of stubble burning.
Delhi government can adopt these measures to minimise pollution level in the national capital. The heavy smog has not only destroyed the health of its residents but has also economically hit the city. There is a state of emergency and this time small steps cannot be accepted. However, the citizens are also required to do their bit to improve the air quality.