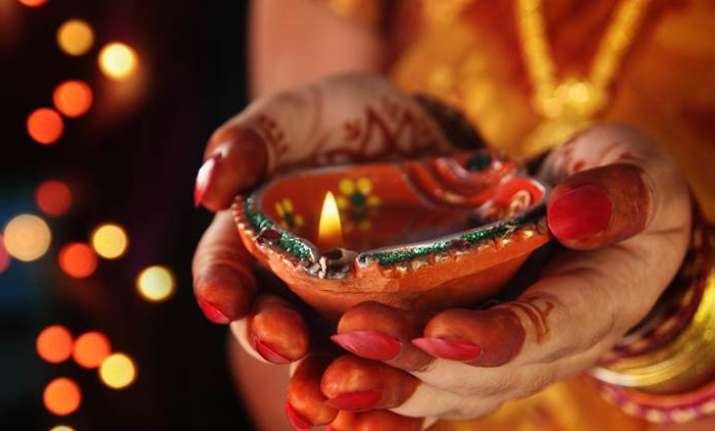 Diwali is one of the most significant and largest Hindi festivals celebrated in India. Also known as Deepavali, the festival marks the celebration of light, prayers and fun-filled events. Diwali is also known as Lakshmi Puja, Laxmi Puja and Diwali Puja and is celebrated in late Ashwin (September–October) and ends in early Kartika (October–November).  Diwali 2017 will start from October 17th to October 21st. The five days Deepawali celebration is marked by different traditions but celebration of life, enjoyment remain constant. 
Diwali 2017 Date
Dhanteras 2017: 17th October 2017
Choti Diwali 2017 : 18th October 2017
Diwali 2017: 19th October 2017
Govardhan Puja 2017: 20th October
Bhai Dooj 2017: 21st October
Diwali 2017 Muhurat
Diwali needs to be conducted during Pradosh Kaal, which starts after sunset and lasts for approximately 2 hours and 24 minutes. Some other sources also mention that Lakshmi Puja should be performed during Mahanishita Kaal. The Mahanishita Kaal is known to be best suited for the Tantrik community and the practicing Pundits who are said to be the most knowledgeable about Lakshmi Puja. 
Diwali 2017 Puja Vidhi
On the day of the Puja, people wake up early in the morning to pay their respects to their ancestors. Since this is a new moon day or the day of 'Amavasya', people also offer 'Sharadh' to their deceased loved ones. Most people fast for the entire day till they perform the Puja. This is one of the oldest traditions and while some people still follow, others just perform the Puja.
Diwali 2017 Significance
The festival marks the homecoming of Lord Rama with brother Laxmana and wife Sita to Ayodhya after 14-year-long exile. It is said that when they were returning to their kingdom, the entire city was lit with thousands of oil lamps (diyas) and decorated with flowers. Since then, Diwali is known as the festival of lights. 
The tradition of lighting oil lamps symbolizes the victory of good over evil and devotees make preparations to welcome Goddess Lakshmi by drawing beautiful rangolis on the entrance of their homes. There is also a tradition of distributing sweets and dry fruits to friends, relative and neighbours to celebrate the festival.
For more lifestyle news and updates, follow our Facebook page