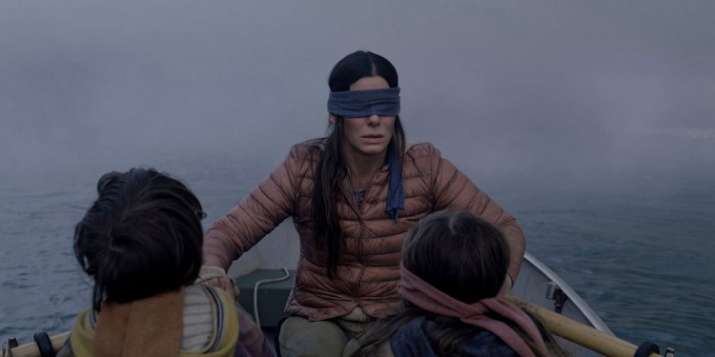 Thanking people for the love and appreciation over horror concept movie 'Bird Box', Netflix has issued a warning asking viewers not to blindfolds themselves and navigate, similar to what is shown in the movie.
In the movie starring Sandra Bullock, she along with her children are forced to wear blindfolds and navigate a river and spooky forest to protect themselves against the evil monster that, if seen, causes people to kill themselves.
The internet got flooded with memes related to the movie soon after its release on Netflix, with people imitating the act.
In a tweet posted on Wednesday, the American media services provider has now asked viewers not to imitate what is shown in the movie.
"Can't believe I have to say this, but: PLEASE DO NOT HURT YOURSELVES WITH THIS BIRD BOX CHALLENGE. We don't know how this started, and we appreciate the love, but Boy and Girl have just one wish for 2019 and it is that you not end up in the hospital due to memes," the tweet read.
A number of people have uploaded videos of themselves blindfolded and doing everyday tasks, with some even involving toddlers.