Follow us on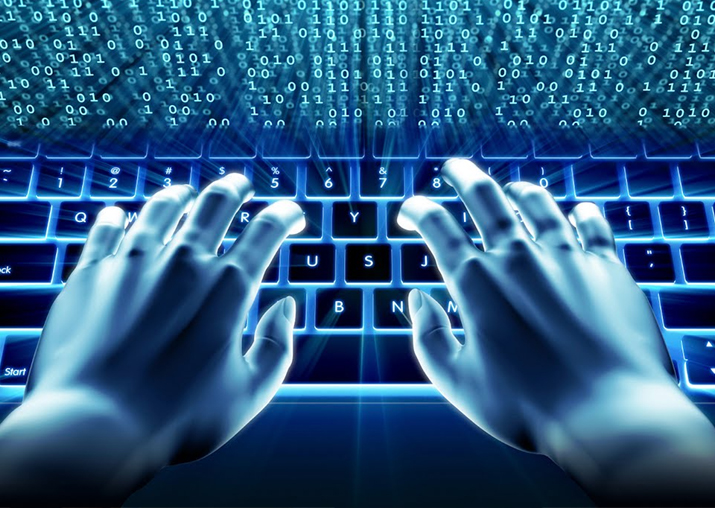 There are 400 million (40 crore) internet users in India and out of those, over 23 crore are local language users. But sadly, the country has no such laws that protects data and users' right. The number of internet user, according to Google, is expected to go to 53.6 crore by 2021 in India. It should be noted that several countries have realised the urgent need to tame the anarchic world of the internet -- dominated by a couple of tech giants -- and begin to write new rules pertaining to users' rights, data privacy and spread of false news and extremist content. And India too must shun archaic regulations and implement New-Age cyber laws.
The debate is now growing about exercising some form of control over the web when billions are communicating daily over social media platforms, smartphone use is on the rise and data consumption is breaking all previous records. Look at how the Unites States has brought Facebook under intense scrutiny over Russian ads on its platform during the 2016 US presidential election, or how the European Union in June slapped a record $2.7 billion fine on Google after it found that it "abused its market dominance as a search engine by promoting its own comparison shopping service in its search results, and demoting those of competitors".
Speaking at the United Nations last week, British Prime Minister Theresa May said that technology companies must go "further and faster" in removing extremist content from their platforms.
In the meanwhile, there is widespread criticism across the world, including in India, over sharing of user data between WhatsApp and its parent company Facebook.
Like the Western world, the time is ripe for India to wake up from its slumber in terms of cyber regulation and come up with appropriate strategies to tighten its cyber policies vis-a-vis the Internet, say experts, adding that the existing cyber law is not adequate to deal with current realities.
"India does not have any detailed legislation on data privacy on Internet/social media platforms. India also does not have a data protection law. The Information Technology Act, 2000, which got amended only in 2008, is neither a data privacy law nor a data protection law," Pavan Duggal, the nation's leading cyber law expert, said.
According to him, Indians are slowly beginning to discover that they have no effective remedy once they are targeted in the anarchic system on Internet, including social media platforms. Data intermediaries and data repositories need to be made responsible for ensuring data privacy of their customers, stressed Duggal, also a Supreme Court advocate.
"India can come up with dedicated new legislation on data protection as well as data privacy. The Supreme Court has already expressed the hope in the landmark judgment of Justice KS Puttaswami vs Union of India that the Government would take into account the fundamental principles concerning privacy which have been laid down by the Supreme Court and enshrine them in new provisions of law," Duggal informed.
According to The New York Times, in the last five years, more than 50 countries have passed laws to gain greater control over how their people use Internet.
"India is woefully under-prepared to address issues of data protection and cyber-security. We need a data protection law that protects citizens from misuse of data by the government and companies with strict liability and extremely high statutory damages that must be awarded within a strict period of time," noted Mishi Choudhary, President and Legal Director of New Delhi-based Software Freedom Law Centre (SFLC.in), a non-profit setup.
"In addition, we need a citizen's privacy charter against surveillance. But overall, we need simplicity in communications in terms of use, law and not an overload of legal jargon and over-regulation," Choudhary added.
According to Duggal, it appears that governments at times do tend to get intimidated by Internet giants.
"However, every country provides a fertile market for big Internet players and, hence, the country can rely upon its intrinsic strengths to regulate the big ones. Just because an Internet player is a big player, that does not mean that the said player is not amenable to regulation," Duggal emphasised.
With a nearly 1.3 billion population -- and most of it now connected -- India represents a huge market for web players who can't afford to ignore its potential.
"If big Internet players want to have access to the India market, they have to comply with Indian regulations," Duggal added.
With a growing chorus for digital India and realising a billion dreams, a new legal cyber framework should be the first and foremost step by the government.
"The onus is now on the government. It will be interesting to see what approaches the government would want to adopt in this case," the experts noted.