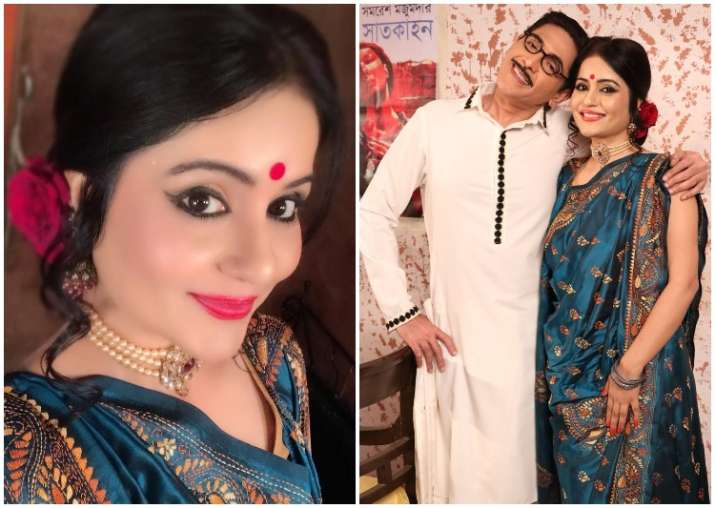 India TV's Saas Bahu and Suspense fame Charul Malik is a household name in Indian News and entertainment industry. One of the leading entertainment news anchors in India, Charul is now gearing up to make her debut in acting with a cameo in the hit comedy show 'Bhabi Ji Ghar Par Hai'. 
Charul Malik, who has played close to 500 odd characters during her entertainment anchoring, feels thrilled at trying her hand towards acting.  She said, "I believe in doing the ordinary with extraordinary enthusiasm . Its a great feeling indeed."
Charul will play the character of a Bengali woman who has lost her love and is attempting to get it back. In the show, she will be donning two hats for the role. As there is less information about the two roles, she is going to play, here are some of the pictures that she has shared on Instagram.
Check out the pictures:
Charul also thanked the producers of Bhabhi Ji Ghar Par Hai- Benaifer and Sanjay Kohli from the bottom of her heart and said that she is obliged to have been given this opportunity of acting in the show. Malik is super excited to work with Shashank Bali, a seasoned director of the show and learn a few acting skills as well. 
When asked about the other actors and the crew, she said that she would like to thank everyone for the support and kindness.