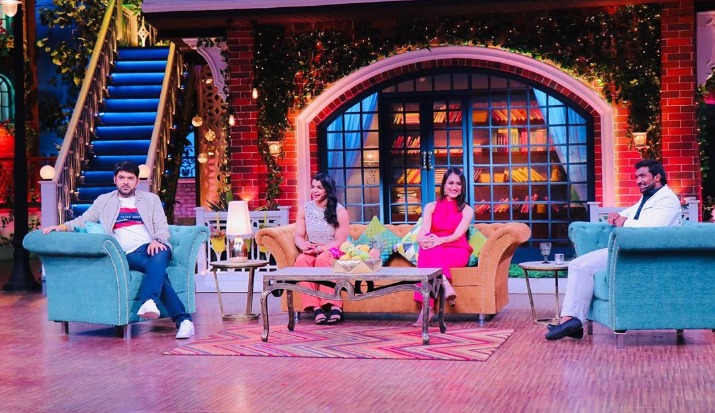 The Kapil Sharma Show had been a witness of great sports personalities last week. In the latest episode of Kapil Sharma comedy,  sports personalities like Olympic medallist Sakshi Malik, Yogeshwar Dutt and table tennis champion Manika Batra graced the stage. In fact, on Saturday the ace badminton player Saina Nehwal and Parupali Kashyap were the guests of the evening. Not just this, the spouse of these famous sports players also joined them at the great evening. Sakshi Malik's husband Satyawart Kadian also joined the player. 
Indian freestyle wrestler Sakshi Malik told the audience that she has been practicing since a very young age to build strength and power. She is fighting dangal with boys to stay strong and also how no one dared to ever eve-tease her.
While talking about her relationship with husband Satyawart Kadian, she told how her husband managed to uplift her mood whenever she left low. She took down to the memory lane and shared a moment when she didn't do well in a match. She was disappointed for the entire day. However, her husband Satyawart Kadian sang for 30 minutes to cheer her up. Thanking and acknowledging her husband's hard work and motivation, the couple exchanged a lovely gesture. 
Talking about her life, Manika Batra told how she often encounters modeling offers but she can't really take them up. Yet she wants to do modeling once. While sharing her beauty sceret, she confessed that she eats everything but never forgets to workout daily. 
When it came to Yogeshwar Dutt, he told how his marriage was arranged by his family and how her wife's family was his fans. Thus, Sheetal's family wanted her to get married to wrestler Yogeshwar Duttt. Not just this, the sports people also confessed how do they like Kapil Sharma and his great comedy show.