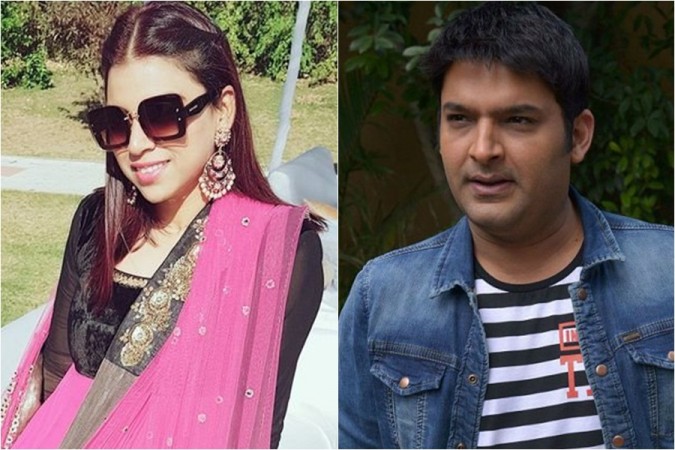 Amid all the controversies surrounding Kapil Sharma and his new show Family Time With Kapil Sharma, ex-girlfriend Preeti Simoes sister has written an open letter to the comedian. Neeti Simoes, who was also Kapil's former manager, took to Twitter and talked about Kapil's latest controversy and his mental health. Neeti and her sister, Preeti Simoes – creative director of Comedy Nights With Kapil and The Kapil Sharma Show – have been accused of being "responsible for driving Kapil into depression". 
Neeti, in her open letter, writes that she wants to clear the air with Kapil and help him out during this trying time. "A Message for u from the heart @KapilSharmaK9 #kapilsharma", she captioned her open letter.
In the letter, Neeti shared how under the influence of 'friends' and alcohol, the comedian is not seeking help from them. She also mentioned how Kapil had messaged them and even met them a couple of times for starting a new project. However, after their meeting, he didn't get in touch again.
Neeti also mentioned how they feel helpless about his mental health and are willing to meet him but this time in the presence of media, their legal teams and the police, so there is no further miscommunication or false allegations. She added that they want to help him as they care for him even now.
You can read Neeti Simoes open letter to Kapil Sharma below.
A Message for u from the heart @KapilSharmaK9 #kapilsharma pic.twitter.com/7Rg0l5EgrQ

— Neetisimoes (@neetisimoes) April 10, 2018
Recently, Kapil's former girlfriend Preeti reacted to the whole issue. In an interview to a leading daily, Hindustan Times, the lady blamed Kapil's new girlfriend Ginni Chatrath stating that she feels sorry for both of them.
Preeti was quoted as saying, "I am hoping it's not Kapil who has posted these tweets. The Kapil I know is a very intelligent, bright, young and dynamic man. It's most certainly his girlfriend Ginni Chatrath or maybe some friend, who is using his phone and doing all this. And if this is what Ginni and her one year with Kapil has brought him to, I feel sorry for both of them — Kapil for the choices he has made, and Ginni, because she didn't know how to handle a Kapil Sharma."