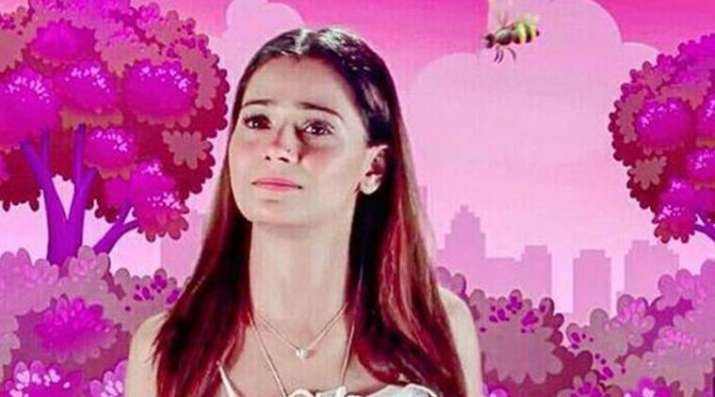 TV actress and former Bigg Boss contestant Sara Khan ha landed in legal trouble. She has reportedly been sent a legal notice from choreographer Rajeev Khinchi, who is working with her in her digital debut Bitchy Bee.
The episode one of Bitcy Bee was released successfully a few weeks back and on Monday, she was to launch the second Episode of the show. But just before the second episode went on air, choreographer Rajeev Khinchi sent her a legal notice to edit the content of the episode. 
A report on SpotBoyE suggests that the second episode has the situation of a pub, where people get drunk and quite bitchy. In order to keep it as real as possible, Sara invited some of her friends including Rajeev and captured the candid conversations and moments. Now when Rajeev got to know about this, he got mighty pissed thinking, whatever he said during the conversation, thinking it to be off-camera, will now go on air. Hence he has now sent a legal notice to Sara anad demanded that she edits his parts out. 
When SpotboyE contacted Rajeev, he said: "Yes, my lawyer is talking to Sara's lawyer. However, I can't elaborate on this." On the other hand, Sara didn't say much, "I don't want to talk about it. Rajeev is a friend and I am still figuring it out what has gone wrong".
Sara Khan debuted on television with Sapna Babul Ka Bidaai, post which she has appeared in shows like Ram Milayi Jodi, Junoon, Sasural Simar Ka, Bhagyalaxmi, Shakti and more. Her first stint with controversy happened when she got married to boyfriend Ali Merchant on Bigg Boss 4. Sara is currently seen in Zee TV's Woh Apna Sa.