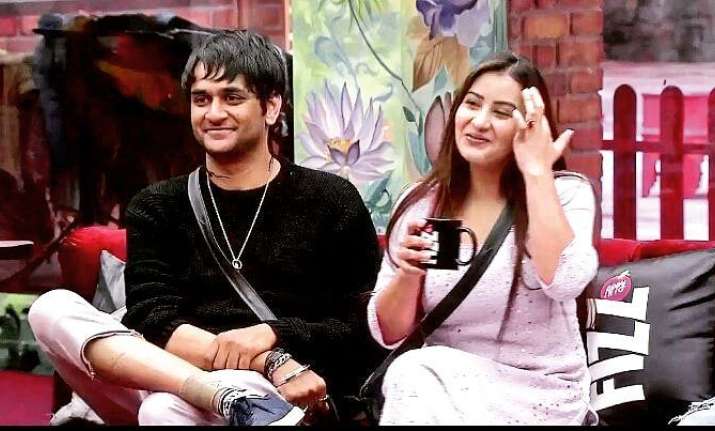 With the season 11 of Bigg Boss getting over, we hoped that the animosity between winner Shilpa Shinde and runner-up Vikas Gupta will vanish in a jiffy. But the fight between them is too complicated to be buried. Both Vikas and Shilpa bonded well in the Bigg Boss house, despite the sour relationship. This gave BB fans a new hope that they will now remain friends outside the house. They did bury their hatchets and became cordial to each other, but they're far from being dubbed as 'friends'.
Viewers knew that something really bad happened between Shilpa Shinde and Vikas Gupta but nobody knew what it was. Recently, in an interview with Pinkvilla, Shilpa spilled beans on animosity with Vikas. She said that Vikas tried to stop her from entering the show by filing a criminal case against her.
"Salman told me only one thing that I played Bigg Boss with a lot of dignity. I don't know Salman Khan personally and I never felt he was biased towards me. He knows nothing about me personally. And when I came out of the house I was informed that Salman Khan and the channel did a lot of inquiry regarding my past legal matters. Vikas Gupta knew that I was going to come in Bigg Boss 11 and he had kept all things ready so that I do not get in the show. They filed a criminal case against me as soon as they came to know that I was going into Bigg Boss. I am not saying that Vikas Gupta is the main culprit but the roots of all this started with him, alongwith the producer of the Bhabhiji Ghar pe Hai. As a programming head, he could have settled a lot of things earlier too but I remember him saying that 'Main Aapko ghar pe Bithaunga.'"
Shilpa Shinde and Vikas Gupta did agree that they cannot be friends ever. But they don't have any qualms working together. In fact, during a task in Bigg Boss, Vikas Gupta even offered a web series to Shilpa, to which she happily agreed. Meanwhile, Vikas Gupta has announced a new web series on Alt Balaji platform, featuring his friend and former Bigg Boss contestant Priyank Sharma.