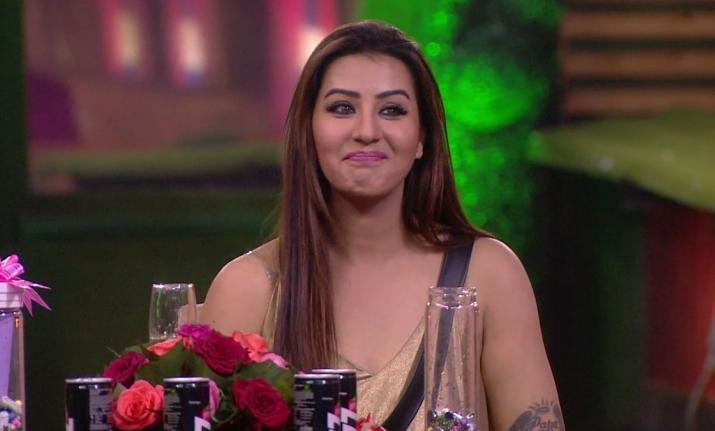 While most of the celebrities in Bollywood as well as television are standing in the support of #MeToo movement, Bigg Boss 11 winner Shilpa Shinde joins the likes of Asrani and Abhijeet Bhattacharya. She rubbished the movement saying that rape doesn't happen in the industry, its just mutual understanding. While we're still trying to wrap our heads around what Shilpa Shinde just said about the ongoing #MeToo movement and so many sexual harassment allegations, let's read what the former TV actress has to say about it.
Shilpa Shinde is clearly not in the support of the movement. She is the same person who earlier accused a TV producer of sexually harassing her on the sets of Bhabhi Ji Ghar Par Hain. She told Times Now, "It's rubbish. You have to take a call that time only, it's simple. You should speak about that matter that time only. Even I got a lesson. Jab hota hai, tabhi bolo - baad mei bolne ka koi faayeda nahi, it's useless. Baad mei aap voice raise karte ho, usko koi nahi sunega, just controversy hogi – nothing else. You have to take a call that time only when it happens and obviously, you need power."
It seems like Shilpa Shinde has joined the bandwagon of people who are asking the victims, "tab kyun nahi bola jab hua tha? Tabse ab tak kahan thi? (Where were you 10 years ago?)
Samantha Akkineni stands for best friend Chinmayi Sripaada who accused Vairamuthu of sexual harassment
She event went on to the extent of saying that there is no rape in the industry. She said, "This industry is not bad and it's not very good. Everywhere these things happen. I don't know why khud hi industry ka naam kharaab kar rahe hai. (why is everyone themselves spoiling the name of the industry). So those who are working and they got work – sab hi log kharaab hai? (Is everyone wrong?) Aisa nahi hai, it totally depends on you. Aapse saamne waala insaan kaise react karta hai, aap usko kaise answer karte ho. (how someone reacts to you and how you react to someone) It's totally a give and take policy. Women are speaking now but at that time also I said that there's no rape in this industry - zabardasti nahi hota. (it's not forced) Whatever has happened in our industry, it's a mutual understanding. It's a mutual thing. If you are not ready to do that, just leave that thing."
Veteran Bollywood actor Asrani rubbishes #Metoo movement, calls it 'filmy things'
On a related note, a TV producer has accused veteran actor Alok Nath of raping her. The actor is also accused of sexual harassment by several member, including Renuka Shahane, Sandhya Mridul and Deepika Amin.
TV actress Deepika Amin accuses Alok Nath of sexual misconduct, Renuka Shahane supports her claims
When asked if #MeToo movement will ever change things in India, Shilpa Shinde summed up saying, "Honestly I don't want to talk about it. I feel whatever is happening today - it's something different – nothing will be changed. It will go on and on and on. I don't know why they are spoiling our industry's name. People are now talking about our industry – ki aisa hota hai, waisa hota hai."
On the similar note, singer Abhijeet Bhattacharya, who was accused of sexual harassment, believes that #MeToo movement is being used by 'fat and ugly' women to settle scores with men they don't like. 
#MeToo: 10 Indian Personalities accused of sexual harassment
​