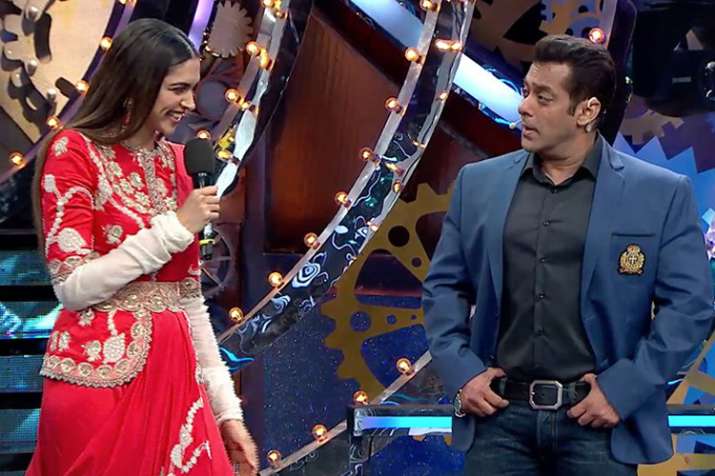 Actress Deepika Padukone is gearing up for the release of her upcoming film Padmavati and the lady reached Salman Khan's reality show Bigg Boss 11 to promote it. She not only entered the house but also interacted and played funny games with Salman Khan. The superstar took the names of Sanjay Leela Bhansali, Shahid Kapoor, Ranveer Singh and asked the dimpled beauty who'd she like to kill, marry and hook-up.
Deepika stated that she would marry Sanjay Leela Bhansali, date Ranveer Singh and kill Shahid Kapoor as he is already married. Salman also asked her to take the name of that one person with whom she wants to get stuck in the lift. The gorgeous actress took Salman's name.
Both of them were also seen dancing to the tunes of Ghoomar.
The lady once again clarified on Bigg Bos 11 that she will not be sharing the screen space with Ranveer in the film.
It goes without saying that Deepika and Salman share a great camaraderie. Every time the lady appears on the show, the duo keeps the viewers entertained with their funny talks.
On a related note, the release date of Padmavati has been postponed. Earlier, the film was set to hit the screens on December 1.