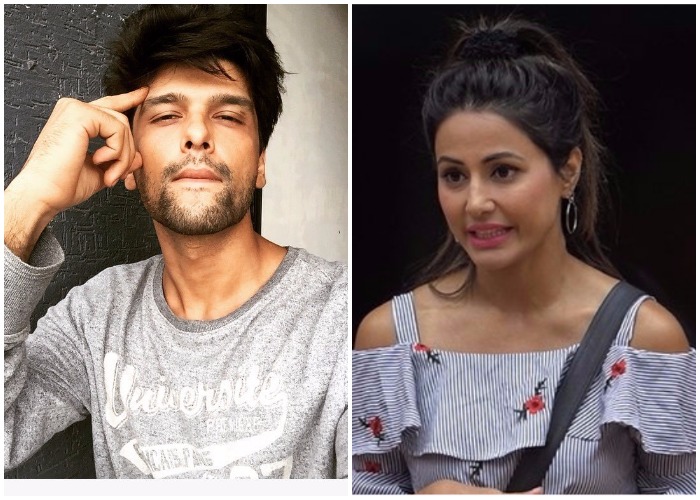 Hina Khan never fails to make headlines. Not even a single week of Bigg Boss 11 goes when the former Yeh Rishta Kya Kehlata Hai actress doesn't create a controversy. Recently, Hina was involved in a squabble with inmate Shilpa Shinde over latter's cooking methods. The 30-year-old actress was upset with Shilpa Shinde over using tap water for cooking. Following this episode, Twitter started lashing out at Hina Khan for being 'insensitive' and ungrateful towards the woman who's feeding them.
While the majority of the TV fraternity is criticising Hina Khan over her recent tantrums in the house, ex-Bigg Boss contestant Kushal Tandon stood out in support of her. Extending his support, he tweeted:
December 14, 2017
His tweet came after Karan Patel, following his usual pattern, tweeted against Hina Khan's antics in the house. Karan criticised Hina for carping about the trivial matters. Former Bigg Boss contestants Kishwer merchant and Kamya Punjabi also bashed Hina left, right and centre for her imprudent remarks.
Arre #MissGrace .. TAP WATER toh #Grace ke saath #Gutter mein hee dala jata #Hyena ... aur woh hi toh kiya 😂 its a lil intelligent taunt, if the #PaidPR fails to understand it, feel free to ask 😂 #BB11 #BigBoss11 pehle #DilKharab phir #ZubaanKharaab aur ab #PetKharaab 😂🙈😂

— Karan Patel (@TheKaranPatel) December 15, 2017
Surprisingly, Kushal Tandon's ex-girlfriend and former Bigg Boss contestant Gauhar Khan also lashed out at Hina Khan many a times before. In an unseen video, Hina was also seen comparing her followers with Gauhar's. The Begum Jaan actress was quick to get back at her.
What do you think? Is Hina Khan being targeted unnecessarily? Let us know about your thoughts in the comment section.