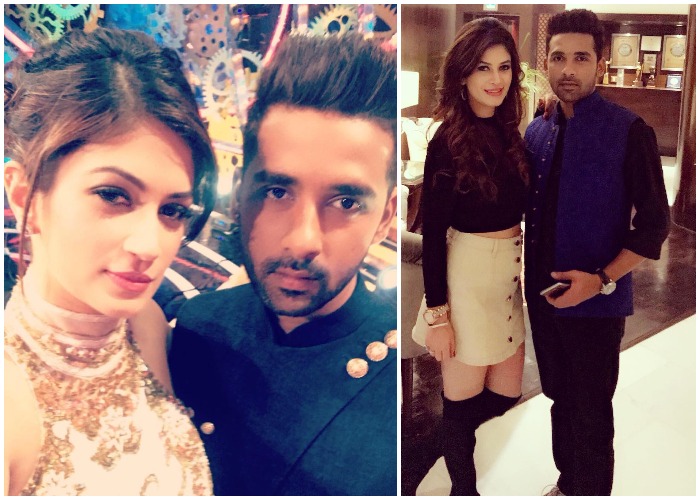 Bigg Boss concluded its 11th season with a super-grand Finale on January 14th. Not much to our surprise, TV actress Shilpa Shinde won the show with flying colours and with a large margin of votes. As the show concluded, it won't be an overstatement to say that this season of Bigg Boss is by far, the most controversial one. From link-up rumours to catfights, this season saw everything. Right from the beginning of the show, the contestants were at loggerheads with each other (not to forget the iconic 5-week long fight between Shilpa Shinde and Vikas Gupta).
Just like every season, this season also saw a love couple on the show. We're talking about social media's one of the most loved couple Bandgi Kalra and Puneesh Sharma. They even got a hilarious ship name 'Pungi' by none other than the show's host Salman Khan.
Ahead of Valentine's Day, we had a word with gorgeous Bandgi Kalra on her equation with beau Puneesh Sharma. The former contestant spilt beans how Puneesh was crushing on her even before meeting her in the Bigg Boss house.
While speaking to us, Bandgi Kalra told, "Puneeshsaw a picture of me with my then boyfriend in latter's phone. He developed an instant crush on me, but he didn't approach me knowing that I'm dating someone else. But when he saw me inside the house and we had a conversation, it was just like destiny wanted us to meet."
She revealed that Puneesh Sharma saw a picture of Bandgi Kalra with her former boyfriend. He developed instant crush on her. But he retracted learning that she's already dating someone else. When they met inside the Bigg Boss 11 house, he interacted with her and got to know that the beautiful girl of her dreams is now single. It was during their conversation, they grew fonder of each other and rest what happened is history.
When asked who else apart from Shilpa Shinde deserved to win Bigg Boss 11, she quipped, "Puneesh Sharma was certainly the most deserving candidates amongst all. Rest of all the finalists were celebrities and their fans vote for them no matter what they do on the show. Shilpa Shinde and Hina Khan enjoyed a loyal fan base for the roles they did in the TV shows. But Puneesh Sharma made a place for himself in people's heart out of his original personality."
Talking about her Valentine 's Day plan, Bandgi Kalra revealed to a leading daily that she always wanted to go to Bali and hence they will be going to the Indonesian Island to spend her birthday and Valentine's week with beau Puneesh Sharma.
Speculations are rife that Bandgi Kalra has bagged a Bollywood project. When we asked her about it, she confirmed the news saying, "Yes, I'm doing a Bollywood project with one of the leading productions. But I'm not allowed to disclose any more details of my upcoming film."
Recently, Bandgi Kalra was in Delhi to be with her boyfriend Puneesh Sharma. They spent a quality time together, after which they headed back to Mumbai. Bandgi, Puneesh and Shilpa Shinde were spotted at Sabyasachi Satpathy's birthday party, pictures of which are doing rounds on internet.