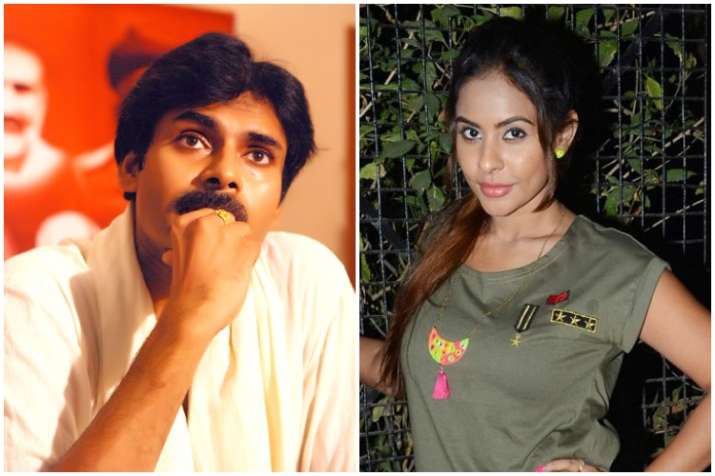 Actor-turned-politician Pawan Kalyan was booked under several sections of IPC for allegedly tampering a video of aspiring actress Sri Reddy to instigate fans against some media houses. In response to the video, several fans attacked and damaged the broadcasting van of a Telugu news channel following his impromptu protest outside film chamber seeking justice.
Based on the complaint filed by Telangana Union of Working Journalists, the Banjara Hills police station has registered a case under IPC sections 469, 504 and 506 against Pawan Kalyan and his allies, whose names were not mentioned in the FIR on Thursday.
One of the Telugu channels targeted by Pawan Kalyan, TV9 provided evidence that the actor had tampered with the video it had telecasted. It claimed that it had muted the objectionable comments made by Sri Reddy and also blurred her offensive gestures.
However, the channel alleged that Pawan Kalyan posted the unedited video of the protest attributing it to TV9. Another news channel ABN Andhra Jyothy, also accused the actor of the same and demanded an apology from him and also asked him to delete the Twitter post.
Earlier this month, Sri Reddy, an aspiring Telugu actress, paraded semi-nude on the streets to protest against exploitation of women in Tollywood. She also dragged Pawan Kalyan's name in the debate asking him to react on casting couch. She also made an objectionable remark on the actor's mother followed by an offensive gesture.
Soon after this, filmmaker Ram Gopal Varma claimed that he asked Sri Reddy to make offensive remarks for Pawan Kalyan.
Infuriated by her remarks, Pawan Kalyan linked the whole episode to three media houses and ruling TDP, alleging that they are conspiring against him to bring him down politically. The channels and their shareholders sought legal recourse, but Pawan Kalyan hasn't stopped his Twitter posts.