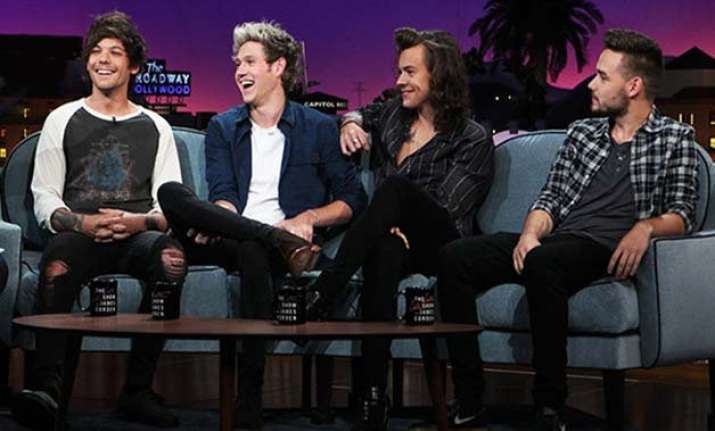 1) One Direction: What makes you beautiful
 One Direction started their career in 2011 and by the year 2013 they were declared the number one boy band in 35 countries. No boy band has achieved so much success in so little time. Even the Beatles had never achieved transatlantic success so early. Their fans are called Directioners. Their debut single, "What Makes You Beautiful", reached number one on the UK Singles chart. Initially they were five members but now they are left with four.
2) Backstreet Boys: I want it that way
One of the world's best-selling music artists, Backstreet Boys was formed in 1993 and they made their international debut with an album of the same name "Backstreet Boys'' in 1996. They are the first group since Sade to have their first nine albums reach the top 10 on the Billboard 200 and the only boy band to do so.
3) One Republic: Counting stars
One Republic was formed in 2002 and the band achieved commercial success on Myspace as an unsigned act.  They sing about life and faith and hope and things of that nature. 'Counting stars' has garnered over 880 million views on YouTube and is the thirteenth most watched video of all time on the site.
4) Bastille: Pompeii
Bastille is an English indie band formed in 2010. The group's name is inspired by Bastille Day, which commemorates the beginning of the French Revolution. Bastille's true breakthrough came with  "Pompeii'', which is the fourth single from their debut studio album Bad Blood and the first to get major airplay and promotion.
5) Imagine Dragons: Radioactive
Imagine Dragons is an American rock band. Billboard named them "The Breakthrough Band of 2013", and Rolling Stone named their single "Radioactive" "the biggest rock hit of the year". They earned the distinction of being the Billboard No. 1 top rock artist of 2013 as well as the No. 2 top rock artist of 2014.