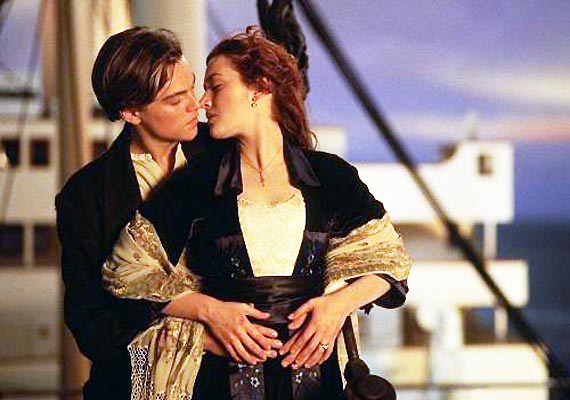 Mumbai, Mar 22: After a gap 15 years, cinema buffs in India will be able to relive their 'Titanic' moments on the big screen as the makers of the epic Hollywood blockbuster have decided to re-release it in 3D, coinciding with the 100th anniversary of the ship's tragic sinking.  
Producer Jon Landau along with Fox Star Studios India will be re-releasing the Leonardo DiCaprio-Kate Winslet starrer in 3D in India on April 5 in English, Hindi, Tamil and Telugu.
Jon, who is behind the two all-time biggest grossers—'Titanic' and 'Avatar'—is in India to promote the 45-minute 3D version of the film, which was exhibited to the media at a suburban multiplex here.
"It is a pleasure to be here and I thank the people of India to watch our films. We wanted to give our audience a different experience. The 3D version enhances and gives the most thrilling moments," Jon told reporters here.  
"Also, its the 100th anniversary of Titanic's sinking, so we are paying tribute to the tragedy that took place in 1912," he said.
Directed by James Cameron, 'Titanic', one of the greatest love stories of all times, was first released in 1997 and went on win 11 Oscars that year.
Cameron said, "the 3D enriches all of Titanic's most thrilling moments and its most emotional moments. We get to bring Titanic back to the big screen after having been gone for 15 years."
"I have always thought of watching this film in theatres as a social phenomenon, where parents will take their children or teenagers would go with their mom. I am a strong believer in the theatrical experience in general, but specifically for this film," he said in a statement.