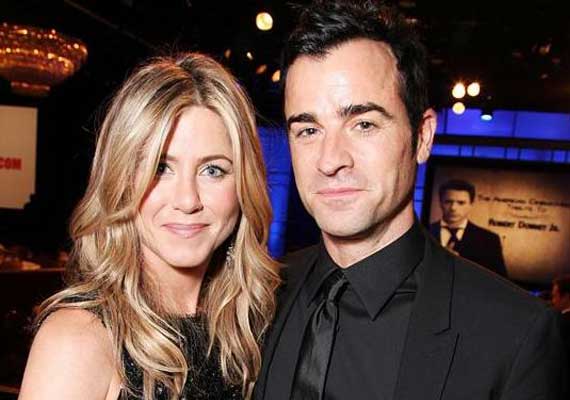 Los Angeles, July 25: Actor Justin Theroux reportedly wants actress-fiance Jennifer Aniston to forgive her mother Nancy Dow for being indiscreet about the actress in the past and invite her to their wedding.
The 41-year-old, who got engaged to the former "Friends" star last summer, wants her mother to be present when they exchange vows.
"Justin has been instrumental in convincing Jen to reconcile with her mother. He's encouraged her to forgive Nancy for writing a book about Jen and giving interviews about her that she regarded as excessively indiscreet," dailymail.co.uk quoted a source as saying.
"Two years ago Jen was adamant she'd never talk to her mother again. Justin has asked her to give her mother another chance especially as she's been recovering from a hip operation.
"Justin's mantra is that time heals and he's urged her to invite her mother to the wedding," added the source.
Aniston's mother released a tell-all book in 1999 "From Mother and Daughter to Friends: A Memoir" and Aniston has not forgiven her mother for that. The actress did not invite her to her first wedding to Brad Pitt, but was present by her side when her mother suffered a stroke.
"Right now, Jennifer is going back and forth. As it stands, she's going to invite Nancy to the wedding - but it's not set in stone," added the source.