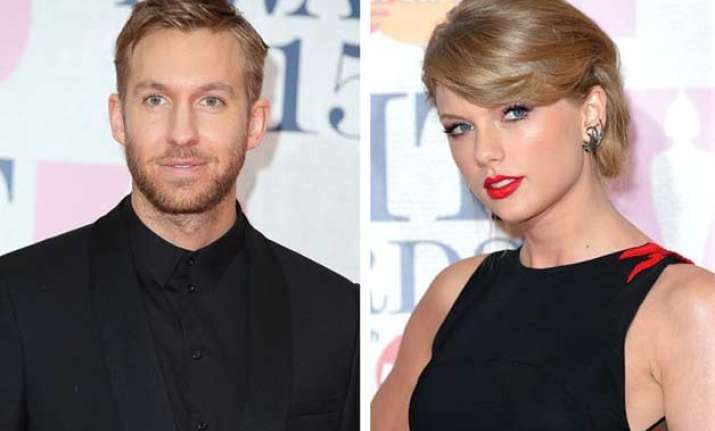 Los Angeles: Photographs featuring singer Taylor Swift and DJ Calvin Harris together in Nashville have added fuel to rumours that the duo has been dating.
According to celebrity gossip site Perez Hilton, the "Blank Space" hitmaker and Scottish DJ were spotted holding hands together during their outing on Wednesday, reports aceshowbiz.com.
In two photographs posted by a fan, Swift and Harris were seen wearing similar tone outfits.
The "Shake it off" songstress sported a long-sleeved dark grey tee, a black skater skirt and black boots. She tied her hair in a low ponytail and carried a black handbag.
The 31-year-old music producer wore a short-sleeved dark grey tee, black pants and a pair of sneakers. He was seen carrying a shopping bag too.
The first image showed Swift and Harris talking to a young female fan outside a restaurant, while in the second photograph, the rumoured couple was seen walking side-by-side at a parking lot.
The duo's dating rumours first emerged last week after she, Selena Gomez, Ellie Goulding and HAIM headed to Las Vegas to watch the DJ's performance at Hakkasan nightclub.
Harris reportedly sent a private jet for the singer and the girls to fly them from New York to Las Vegas.
"Calvin actually chartered the jet to fly Taylor and her mates over to see him in Las Vegas. Ellie, Selena and the HAIM sister all joined her for the trip and they had a great time," a source told Heat Magazine, reports aceshowbiz.com