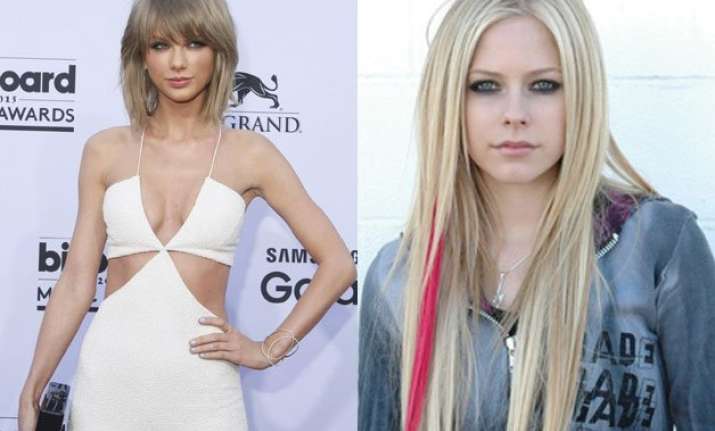 San Diego: Quashing rumours of a fallout, singers Taylor Swift and Avril Lavigne shared the stage to perform the latter's hit single "Complicated" here.
Swift invited the 30-year-old to join her for a show-stopping rendition of Lavigne's 2002 hit "Complicated" on Saturday night as her '1989' tour reached here, reports mirror.co.uk.
She later took to Twitter to write: "So incredible sharing the stage with @AvrilLavigne! 'Complicated' is such a brilliant pop song and I just love her."
Lavigne returned the favour, writing: "She is a Doll. Thank you Taylor for having me up on stage and thank you San Diego #Complicated #Grateful."
"Such a pleasure to perform 'Complicated' tonight with @taylorswift on her #1989 world your! She ROCKS," she added.
The duo were rumoured to have suffered a bit of a fallout when Swift liked a post on Tumblr that suggested she was more personal with her fans than the likes of fellow stars Lavigne, Britney Spears, Katy Perry and Kanye West.