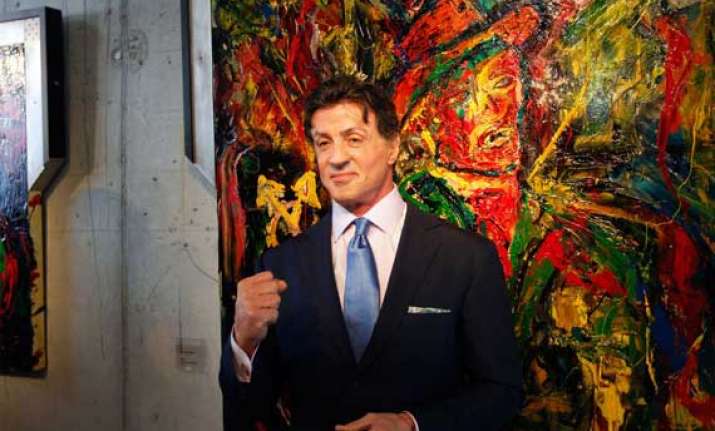 Los Angeles: Hollywood action artist Sylvester Stallone has been invited to showcase his artwork as part of a retrospective in Russia.
It will be on display for a month starting Oct 27.
The 67-year-old will display his work, titled "Sylvester Stallone, 35 Years of Paintings", at the State Russian Art Museum in St. Petersburg, reports contactmusic.com.
"It's very, very flattering because there's so many great artists involved, but for some reason, they chose me to go over there and show this 40-year retrospective of all the paintings from the beginning up until now," Stallone said in a chat show.
"I thought it was really odd but also... a fantastic opportunity because that's eventually where I'd like to focus a great deal of my time," he added.