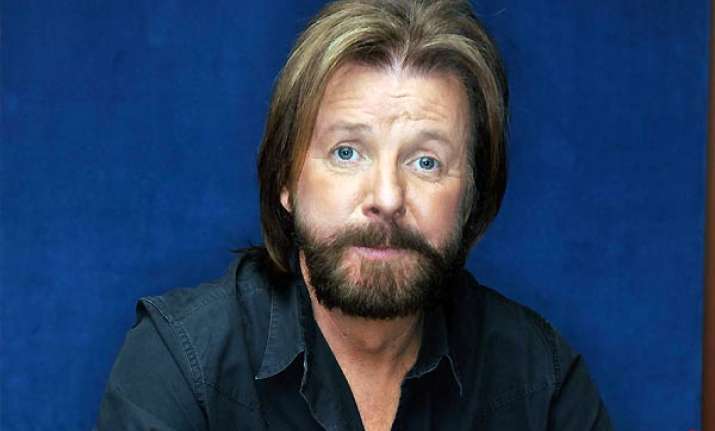 Nashville, Tenn. Jun 8 : Finally free of the bonds that came with being half of country music's greatest duo, Ronnie Dunn says he went a little too far when he started working on his first solo album.

"It was chaos to me," Dunn said. "I just hit the road running and panicked and went out and recorded. When it was all over I'd recorded somewhere close to 34 songs. Things were all over the map."

Maybe freedom from his 20-year partnership with Kix Brooks in Brooks&Dunn wasn't the good thing Dunn imagined it to be.

The duo's output over the years was marked by conference-room compromises at almost every turn, serving as a system of checks and balances in one sense, and a set of chains in another.

Free to choose his own songs and collaborators, and working in a home studio as his own producer, Dunn might have kept looking for perfection forever.

His wife gently warned him against allowing impulsive decisions to take over his life. His label told him it was time to start choosing songs. His friends worried.

Two years after he started recording material for the album, "Ronnie Dunn" is finished. It's the first unfiltered look at the man considered by many to have country music's purest voice.

Dunn used some of the same players he had collaborated with in the past, but he also invited members of his touring band to record and worked with new songwriters whose perspective interested him.

When it came time to whittle down the mountain of material, Dunn faced the challenge of showing that range without chasing off the built-in fan base that made B&D the top-selling duo in country history.

There are still a few tunes guaranteed to rattle the beer bottles on your high-top table, but there are tender moments made possible by shedding the duo's macho honky-tonk image.

"When it comes to picking songs that are a little more romantically inclined or love stories, you can go to a place where you can't with two ugly guys standing there singing," Dunn said. "It just kind of feels weird."

"I Don't Dance" is a straight-up love song about turning down temptation for the one you love. In "How Far to Waco," Dunn sings of how highway miles move so slowly when you're heading toward a woman you want. And on "I Can't Help Myself," Dunn sings of a romantic interest who is in love with someone else -- but that won't stop him.

The album's first single, "Bleed Red," has made the top 10 on Billboard's country songs chart, and he's about to launch a tour in support of the album.

"At this stage, after what we did, after 20 years, which was so successful and lucky what we did, it just feels liberating to take a different course," Dunn said.