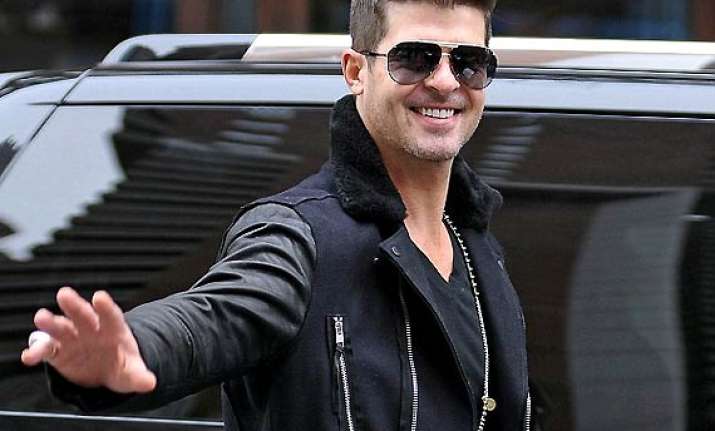 Los Angeles: Singer Robin Thicke is channeling his heartbreak into creating new music, says his father Alan.
Robin and his wife Paula Patton recently separated after nine years of marriage.
Speaking to "Entertainment Tonight Canada", Alan said: "They're doing great and Robin is pouring himself into the musical artistry. There will be a fabulous album coming out within months... he's almost finished it."
Asked if he thinks Robin and Paula will reunite, he said: "They're grown ups. I wouldn't bet on them one way or another."