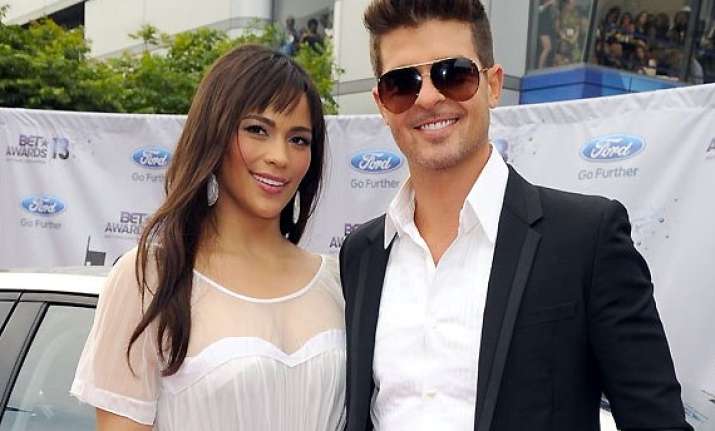 Los Angeles: Singer Robin Thicke, who split from his actress wife Paula Patton of nine years in February, says they are still in regular contact and hinted that she is all he thinks about.
The 37-year-old, who named his new album "Paula", told "On Air with Ryan Seacrest" show that he wants to keep the current status of their relationship "private", reports femalefirst.co.uk.
He added: "I think you should keep a little mystery. I think it's important to make something out of it. As an artist, I have to make art. As an entertainer, I want to entertain. And as a human being, this is all I want to talk about.
"She's not just my wife, she's been my very best friend for 20 years. I lost two people. That's a lot to talk about."
Thicke wrote all of the tracks on his album about his estranged wife.
He said: "Obviously all the songs were about her or about how I feel about her. A lot of songwriters have done this kind of thing before. They won't tell you in the title or they'll be suggestive... I was just like, 'There's no reason to hide who this is about'. It's all about her."
But he sometimes finds listening to his songs about her overwhelming.
He said: "Sometimes when I'm alone, I appreciate the connection. Sometimes, it's overwhelming, also."