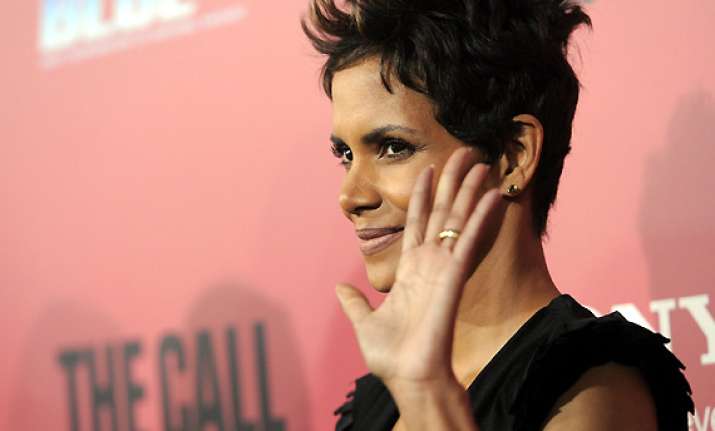 Los Angeles, Aug 9: Actress Halle Berry has a psychologist to help her deal with work stress.
The 46-year-old, who has a five-year-old daughter Nahla from her relationship with Gabriel Aubry, is expecting her first child with husband Olivier Martinez.
The "Monster's Ball" actress admits the pressures from shoqbiz can sometimes take their toll on her so she opts for counselling to help her get back on track, reports femalefirst.co.uk.
"My father was an alcoholic, and a very abusive one, and my mother knew the value of providing me an outlet of an unbiased person to talk to - to help me manage my feelings and my emotions," Berry told Total Film magazine.
"When I'm in a stressful place I will call up a psychologist and go in and have a couple of sessions and work through whatever I'm feeling. I also do a lot of meditation. Our mind is really powerful and what we think can really control our reality and how we look at things," she added.