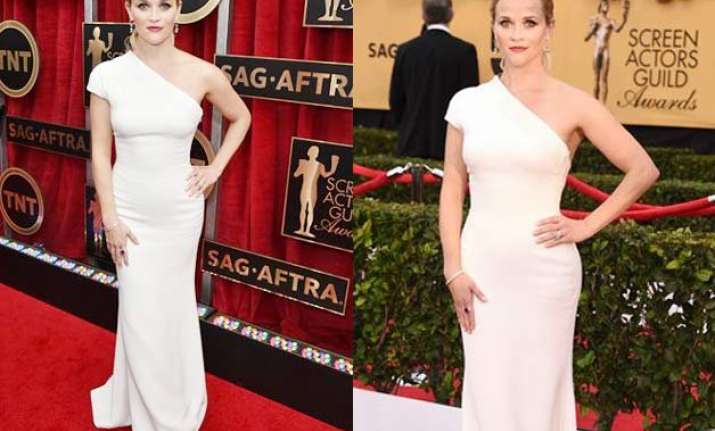 Los Angeles: Ellen DeGeneres may have taken the selfie of all selfies at last year's Oscar show. But this year's Reese Witherspoon snaps were the hit of the red carpet fan bleachers.
In an off-shoulder black and silvery grey gown, Witherspoon took grinning photos of herself in front of the bleachers as fans whooped with delight.
"Wow, she's so awesome," yelled Andressa Weber, in town from Miami, Florida.