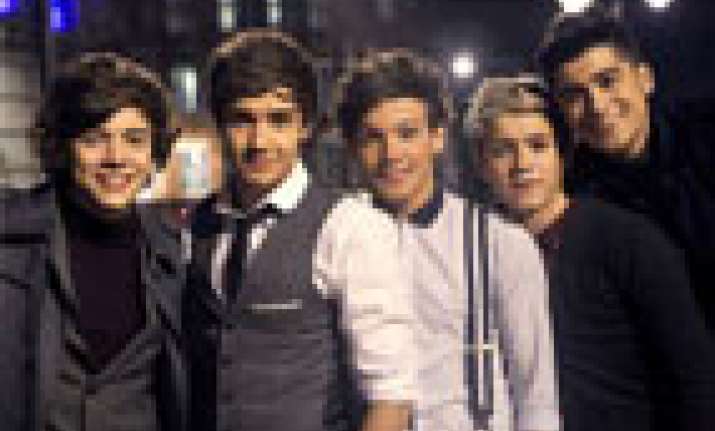 Los Angeles: One Direction band members are planning to release a concert movie in 50 countries in October.
Touted to be the "biggest concert movie ever", it will feature footages from their - Where We Are tour - in Milan.
The "Little things" hitmakers will bring out "Where We Are: The Concert Film" Oct 11 and Oct 12 in over 50 countries.
The band members - Niall Horan, Zayn Malik, Liam Payne, Harry Styles and Louis Tomlinson, promise a huge global audience for the movie screenings. It will also include behind-the-scenes footage and a previously unseen interview with them.
"This could become the biggest concert movie ever. There's going to be more than 10,000 screenings internationally," a source was quoted by contactmusic.com as saying.
"So many One Direction fans didn't get the chance to buy tickets for the band's show because the stadium tour sold out. But the movie will make sure that no one will have to miss out," the source added.
The concert was held in Milan's San Siro Stadium June 28 and June 29 this year.