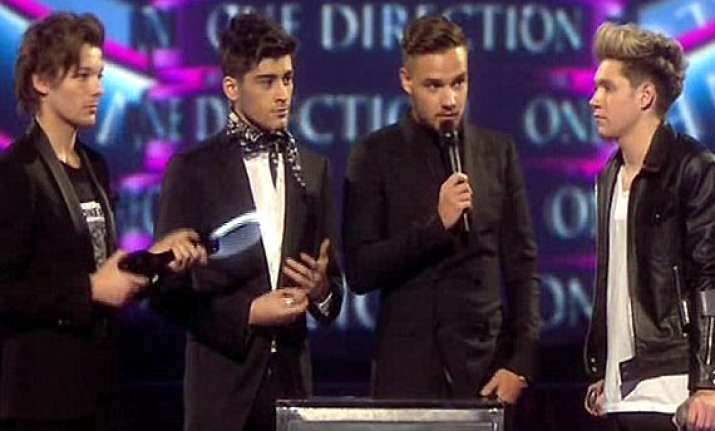 They may not have imagined ever something like this to have happened in front of the world, but it did!
One Direction band mates were left stunned on stage when one of their colleagues left them in lurch for nature's call.
Band mate Harry Styles left out his other band mates to collect their award for Global Success on their own.
As soon the band mates were done collecting the award, a heavily breathing Harry Styles was seen running up the stage apologizing for the delay saying, "I'm really sorry I was having a wee, the toilets are ages away". He also added, "A massive thank you to all our incredible fans. Thank you".