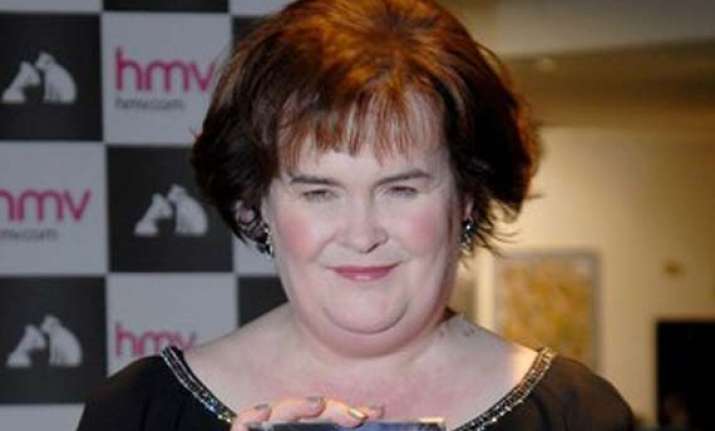 London, Nov 23: Scottish singer Susan Boyle says she is too scared to try out internet dating in her quest for love.
The 51-year-old wants an old-fashion romance and has ruled out surfing the web to find her perfect man.
"Internet dating? Are you having a laugh? Knowing my luck I'd go out on a date and you'd find my limbs scattered around various (British town) Blackburn dustbins," dailymirror.co.uk quoted Boyle as saying.
"I believe in letting things happen naturally and not shopping for a man on the internet. If my soulmate is out there then I will find him but it won't be on a computer," she added.