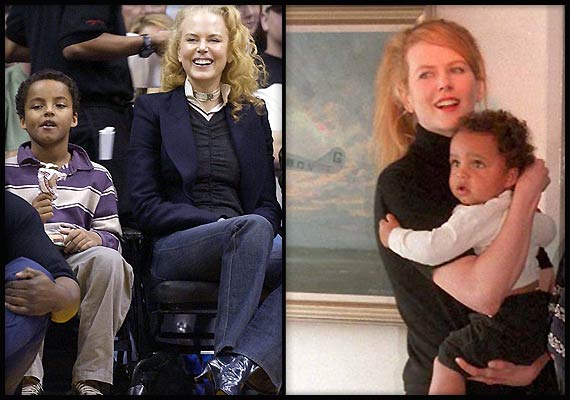 Los Angeles: Connor Cruise, the adopted son of actors Tom Cruise and Nicole Kidman, has broken his silence over rumours that he's estranged from his mother and said that they are very much together.
Huffingtonpost.com reports that the 19-year-old expressed his views during an interview with an Australian magazine.
"I love my mom. I don't care what people say. I know that mom and me are solid. I love her a lot. My family means everything," Connor was quoted as saying.
In the past, Kidman had hinted about the strained relationship with her children.
"My kids don't call me mommy, they don't even call me mom. They call me Nicole, which I hate and tell them off for it," she told GMTV in 2007.
Ever since Kidman divorced Tom Cruise in 2001, there have been rumours that the actress' relationship with her son Connor and his sister Isabella has been strained because of their ties to the Church of Scientology, which is said to be one of the main reasons for Cruise and Kidman's split.
Despite the rumours, Kidman has remained silent about Scientology since their split.
"I've chosen not to speak publicly about Scientology. I have two children who are Scientologists - Connor and Isabella and I utterly respect their beliefs," said Kidman when probed.