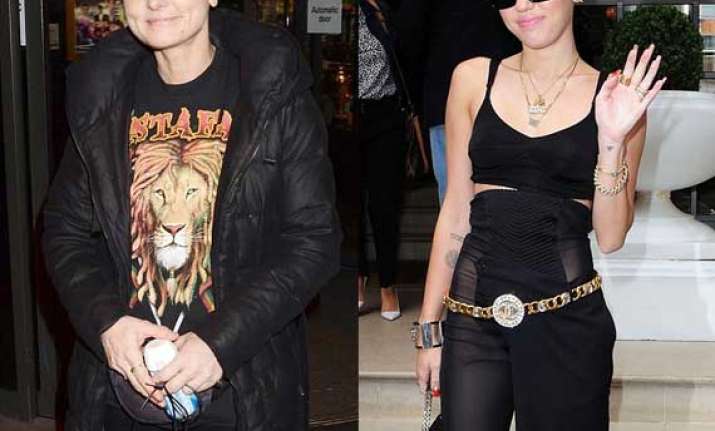 Los Angeles: Irish singer Sinead O'Connor wrote an open letter to Miley Cyrus recently warning her about the evils of the music industry. The latter has responded to it saying she is ready for a one-on-one talk with the former.
O'Connor had written to Cyrus expressing concern for the latter and advising her to be careful about the negative side of the music industry.
Cyrus took to Twitter to reply, reports eonline.com.
"Sinead, I don't have time to write you an open letter (be)cause I'm hosting and performing on SNL (Saturday Night Live) this week," she tweeted.
"So, if you would like to meet up and talk. Let me know in your next letter," she added.
The open letter came after Cyrus told Rolling Stone magazine her "Wrecking Ball" video was inspired by O'Connor's worldwide 1990 hit "Nothing Compares 2 U".
Cyrus has been panned for the naked video.