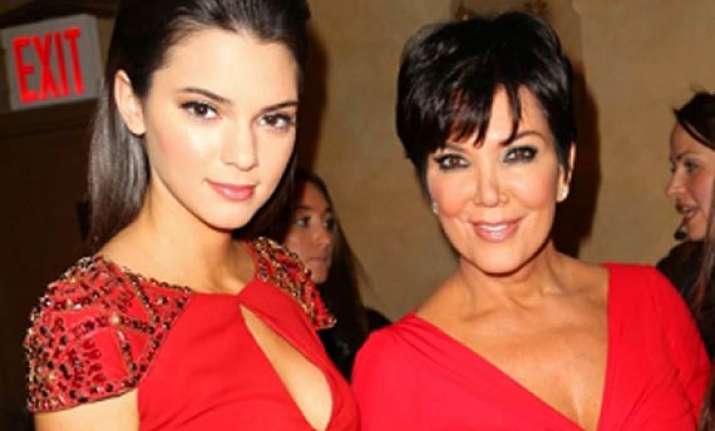 Los Angeles: Socialite Kris Jenner is proud of her daughter Kendall Jenner and says she had no problem with her wearing a risky outfit at the New York Fashion Week recently.
The 58-year-old says her 18-year-old daughter, who wore a sheer top without a brassiere while modelling for Marc Jacobs at New York Fashion Week recently, is living her dream, reports eonline.com.
Asked what she thought about the racy outfit, Kris said: "Well you know, it's Marc Jacob's vision and so you can't really argue with that at all. I was so excited that she was able to walk in his fashion show and more less close New York Fashion Week, and then off to London, so you know she's very professional about it.
"She's such a great girl, has a great heart and she's a good soul, so I don't worry about Kendall. She is living her dream. I've got to give her props for really putting in the work. She's got great work ethic and she looks stunning. I'm so proud of her," Kris added.