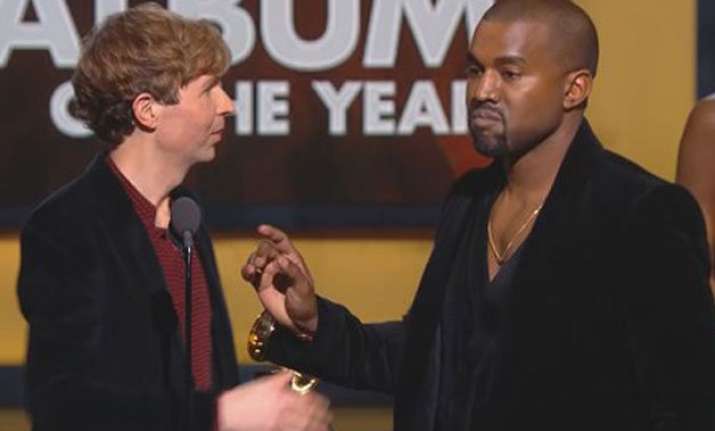 Los Angeles: Nearly three weeks after he almost crashed Beck's acceptance speech at the Grammy Awards, rapper Kanye West has apologised to the singer.
West almost recreated the 2009 MTV VMAs incident involving Taylor Swift at the Grammys earlier this month. This time, he suddenly jumped on the stage after Beck's "Morning Phase" was announced as the winner in the coveted Album of the Year category.
West took to Twitter Thursday to publicly apologise for his stunt at the 57th Annual Grammy Awards Feb 8, reports aceshowbiz.com.
"I would like to publicly apologise to Beck, I'm sorry Beck," he wrote.
In another post, West apologised to Mars because he used to dislike the "Treasure" hitmaker.
He wrote: "I also want to publicly apologise to Bruno Mars, I used to hate on him but I really respect what he does as an artist."
West even publicly asked Mars to work on a track with him.
"I also would love for Bruno to sing this hook on this song 88 Keys/ Puff and I produced," he added.