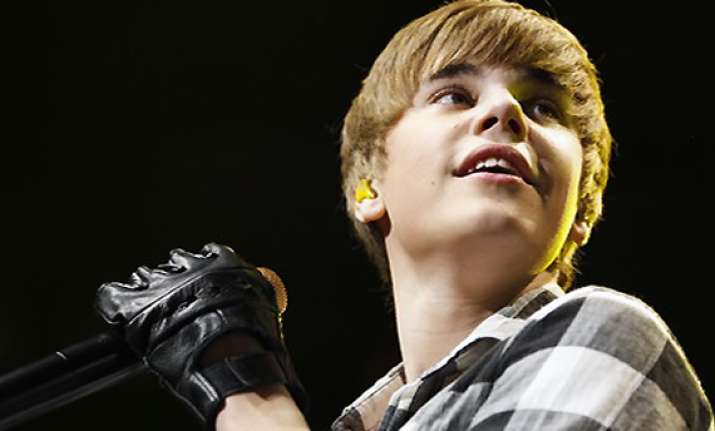 New York, Nov 19: The Empire State Building got back its festive lights. Justin Bieber, joined by Sgt. Benjamin Hernandez, switched on the famed green and red lights that ornate the top of the Empire State Building throughout the holiday season on Friday (18 Nov'2011) in New York.

The singer participated at the event in support of the Marine Toys for Tots Foundation, encouraging fans to donate their toys to the less fortunate children.

He said that it was special "to help out someone else that might not have had everything that they wanted."

The 17-year-old singer, who received a miniature Empire State Building for his services, said it was a "real honor to be back there."

The event was also done in partnership with Sony's holiday animation "Arthur Christmas" for which Justin has recorded the song "Santa Claus is Coming to Town."

The film is out in US theaters on 23 November 2011.