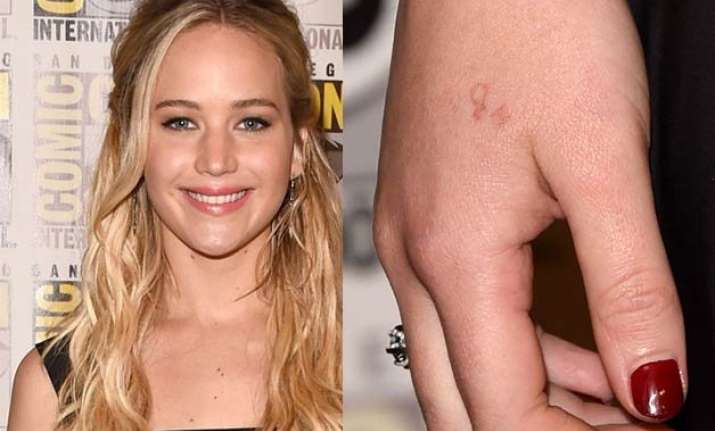 Los Angeles: Hollywood actress Jennifer thinks she has "the most un-rebellious tattoo" ever.
The actress inked the inaccurate formula of H20, the chemical symbol of water, on her right hand and she acknowledged the error in an interview at Comic-Con, reports aceshowbiz.com.
"It's the color of a scar so it's au naturel and it's literally the most unrebellious tattoo that anybody could ever get," she said.
In the interview with hitfix.com, Lawrence revealed that she got the tattoo during an outing with her co-star Liam Hemsworth and his family.
"It's just like, I was with Liam's family and everybody was getting tattoos," she said before explaining why she chose "H2O" for the tattoo.
"I was like, well, I'm always going to need to be hydrated, so I guess I should just get an H2O on my hand," she added.
Lawrence will next be seen in the final "Hunger Games" film, "Mockingjay - Part 2," which opens November 20, and in Fox's drama "Joy," which launches on Christmas Day.
She is in pre-production on Sony's sci-fi romance "Passengers" opposite Chris Pratt.