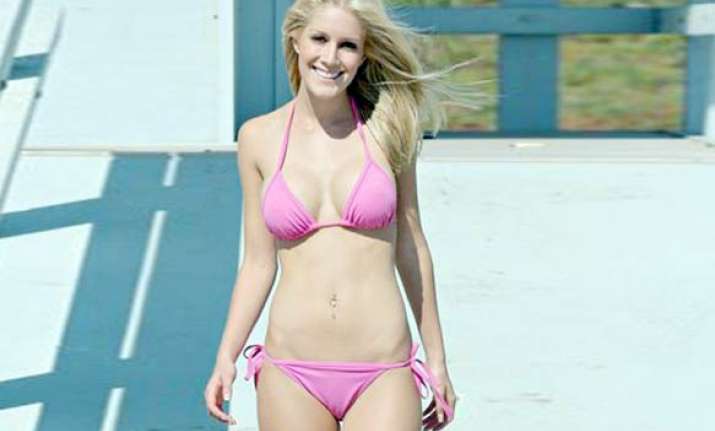 Washington, DC: Heidi Montag is reportedly the latest housewife who is keen to move into Beverly Hills.
She apparently wants to join the cast of Real Housewives of Beverly Hills - Camille, Lisa, Kyle and gang.
And Montag is actively pursuing joining the cast, reports Radaronline.com.
Her husband Spencer Pratt wants to come along too and he confirmed the news that his "people" are going to be talking to the show's heads on Tuesday.
"We would move to Beverly Hills in a heartbeat. We would be psyched if this happened for us," he said.