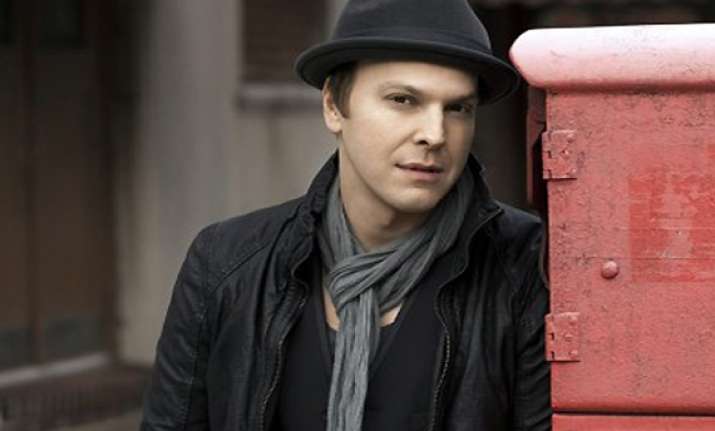 London, Apr 4:
The pro judges and at-home voters showed they weren't quite yet over pop star Gavin DeGraw and his pro-dancing partner Karina Smirnoff at the conclusion of last night's "Dancing With the Stars" ("DWTS").
Soap star Jack Wagner and pro partner Anna Trebunskaya were eliminated instead.
DeGraw doesn't admit it, but getting booted from "Dancing" probably wouldn't be a total heartbreaker for the singer-songwriter. His current album, "Sweeter," has produced a platinum single, "Not Over You," and the title track just dropped as the album's third single.
He's been promoting the record in a nationwide concert tour, even on some weeks he's doing "Dancing" two nights weekly. Following a performance on "The Tonight Show with Jay Leno" last week the 35-year-old DeGraw looked exhausted.
Knowing he had a hot record, what the heck was he thinking when he signed on for "DWTS"?
"This will make my grandmother so proud," DeGraw says. "My grandmother's father was a dance instructor in the Catskill Mountains in the heyday of the Catskills right, his name was Burnsey. And she's got this great scrapbook of him. He's with Sam Cooke and Ella Fitzgerald. And he was emceeing all the late-night shows at this hotel called The Laurels at the time. And he's like the legend in the family because he used to kick it with all the stars at the time and he'd give dance lessons at night, and he was cool and he looked cool, like Patrick Swayze in 'Dirty Dancing,' you know. And that kind of added to this nostalgia element, that I felt that I should learn this skill."
DeGraw might be a great musician, but as a dancer, he's landed in the bottom-two of contestants the last two weeks.
Fortunately. he's got some heavy-duty friends to offer consolation, including OneRepublic front man Ryan Tedder, who co-wrote both "Not Over You" and "sweeter."
The two first met at one of those all-star-jam concert events. "I said, 'Hey, man, I love your stuff,' DeGraw recalls.
"And he said, 'Hey, man. I love your stuff.' 'Oh, we should do something.' 'We should do something.' So that was a conversation between artists, and when artists talk about doing something, obviously it's never gonna happen."
Once his "Dancing" days are done (21 MAY), DeGraw says he love to do tribute album with his soul-surviving heroes, especially the legendary Gladys Knight, one of his "Dancing" competitors.
DeGraw says he's already asked her twice, "She's a legend, and in the field that I happen to be in. And when you're around somebody like that, that you, you've been hearing your whole life, you have to take the opportunity and, you know, and go for it."