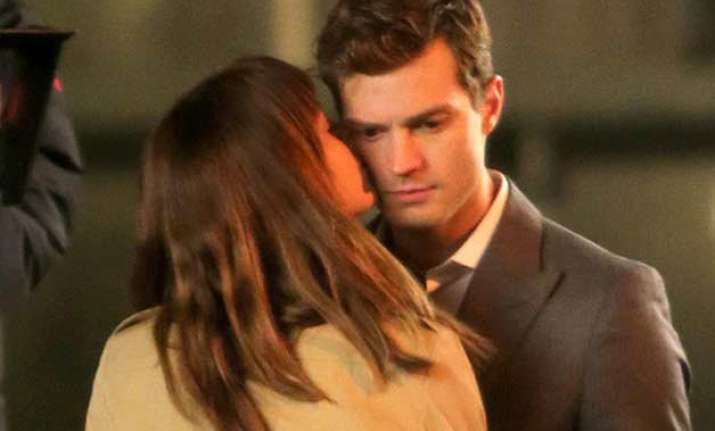 New Delhi: Screen adaptation of E.L. James' bestselling novel Fifty Shades of Grey has amassed $248 million worldwide after its release on February 11. The Sam Taylor-Johnson directorial film's US box office collection of three days marks $85 million. The weekend collection in US alone is at $95 million.
The four day weekend collection of $95 million is highest for the President's Day weekend in US. The record was previously held by 'Valentine's Day' with $63.1 million.
'Fifty Sahdes of Grey' became the biggest international opening for an R-rated movie, beating previous record holder 'The Matrix Revolutions'.
The film starring  Dakota Johnson and Jamie Dornan was made for just $40 million.
In recent years, only big-budget fantasy movies such as The Avengers ($392.5m), Iron Man 3 ($372.5m), The Hunger Games: Mockingjay Part One ($273.9m), X-Men: Days of Future Past ($262.9m), Transformers: Age of Extinction ($302.1m) and The Dark Knight Rises ($248.9m) have performed better.