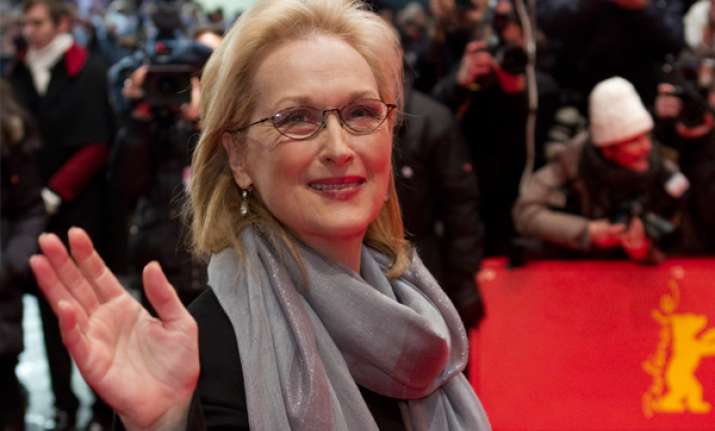 Berlin, Feb 15: Meryl Streep received a huge welcome from fans at the Berlin Film Festival on Tuesday.

The actress was in the city to premiere her latest movie "The Iron Lady" - in which she portrays former British Prime Minister Margaret Thatcher - and to receive an Honorary Golden Bear for lifetime achievement.

"Oh, it's fantastic. It's fantastic to come here, especially with 'The Iron Lady' because I'm so proud of the film and so gratified to know people like it and are receiving it well here," said the actress.

After appearances in over 40 films and having received countless awards, including two Oscars, you would think that Streep was used to winning, but not according to the actress.

"You never get used to it and also you are always uncertain as an actor that people appreciate the work and you can't ever take anything for granted or assume anything," she said.

"Just work as hard as you can, do as much as you can and cross your fingers and hope."

Streep will be keeping her fingers crossed on Oscars night after her performance in "The Iron Lady" earned her a nomination for Best Actress.

She will also be keeping an eye on her belongings after forgetting her glasses at the Golden Globes and losing her shoe at the BAFTAs.

"What's going to happen? My pants will fall down," she joked.

"The Iron Lady" is appearing outside of the competition at the Berlin Film Festival.

As well as giving Streep an honorary Golden Bear, the festival will also pay tribute to the actress by showing a series of her past films.