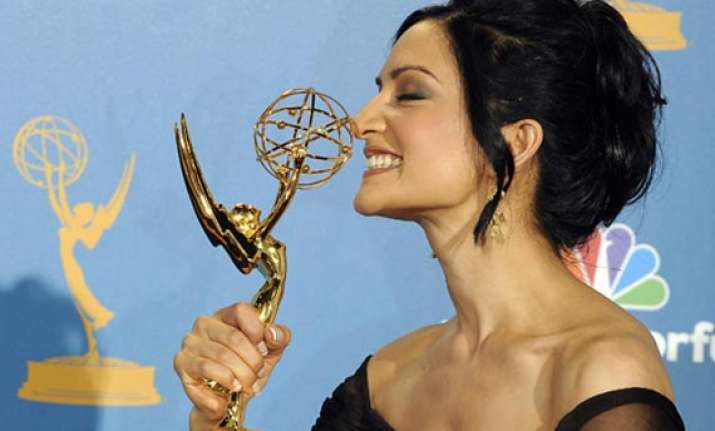 New York, Jun 20 : Emmy award-winning actress Archie Panjabi is on break from shooting her critically acclaimed television drama "The Good wife" and she's using that time off for good.
Panjabi has teamed up with Rotary Club which aims to eradicate polio, a crippling and possibly fatal disease. Only four countries remain polio endemic.
The 41-year-old says she has a personal connection to the disease.
Although born in London, Panjabi's parents are Sindhi Hindu immigrants from India. She lived in Mumbai,  for two years as a child and recalls seeing people with polio, and that image has stayed with her.
"As a child I lived in India and so I used to witness on my daily walk to school children suffering from polio and it did disturb me quite a bit and so when Rotary asked me I didn't even think twice about it. Just on instinct I said it's something that I would love to do, it's something that's very close to me."
Panjabi visited New Dehli in March, alongside a group of Rotary volunteers to immunize children against polio and visit polio patients. She even placed drops of vaccine into children's mouths.
Then In April, Panjabi hosted The Global Vaccine Summit in Abu Dhabi where global leaders and philanthropists pledged approximately $5.5 billion (U.S.) to eradicate polio in six years.
Polio is still an endemic in Pakistan, Nigeria and Afghanistan. India is now polio-free, with no new cases since 2011.
Once polio is eradicated, Panjabi says "think of the work that we can do for all those children all across the world."