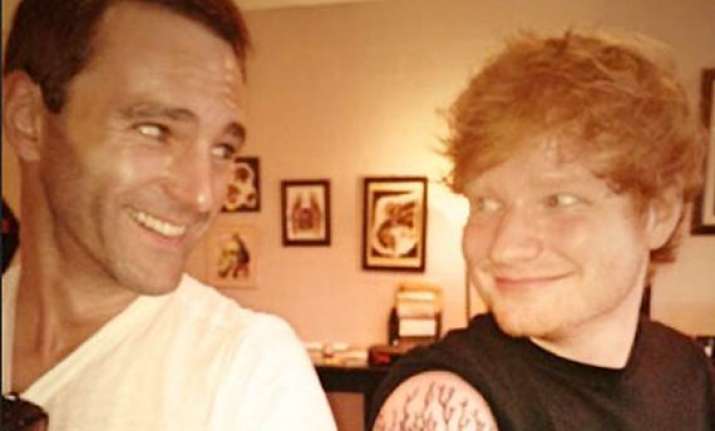 Los Angeles, Musician Johnny McDaid says Ed Sheeran is one of the messiest people he knows.
The Snow Patrol frontman, who recently moved in with actress-girlfriend Courteney Cox, lived with Sheeran in Nashville and here in the past, and despite being close friends he is glad they no longer live together, reports femalefirst.co.uk.
"Ed is one of my favourite human beings in the world, and he is quite certainly a genius, but he's also one of the messiest human beings I've ever met in my life. But I think part of that is because he was working so hard," said McDaid.
"He was on tour with us, and he worked crazy hard and did every single radio station, interview, and promo that he could do. He'd come back from a show with Taylor (Swift) at 2 a.m. and say 'I've got an idea,' and we would sit at the piano and work for hours.
"And he's gracious and kind, and knows the energy he gives to people is important. So, as a roommate, messiest guy in the world -- and he needs to take a course in washing dishes -- but worth every single second of it," he added.