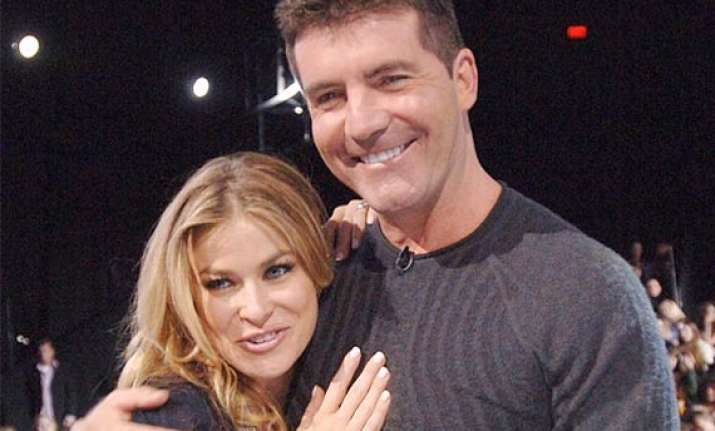 Los Angeles: Former Playboy model Carmen Electra says that her ex-boyfriend, Simon Cowell, will be a great father to his son Eric.
The 54-year-old music mogul and his girlfriend, Lauren Silverman, welcomed their first child together in February.
Electra said: "I'm sure little Eric will get a lot of knowledge of entertainment and business. He'll absolutely have to take over the family empire."
Carmen also said that she thinks the 54-year-old is "awesome and very charming", reports mirror.co.uk
The "Baywatch" star dated the "X-Factor" judge from December 2012 to February 2013. The pair met after Cowell brought her to the show "Britain's Got Talent".
She praised Cowell saying he was "so much fun and was so smart and he's really interesting".