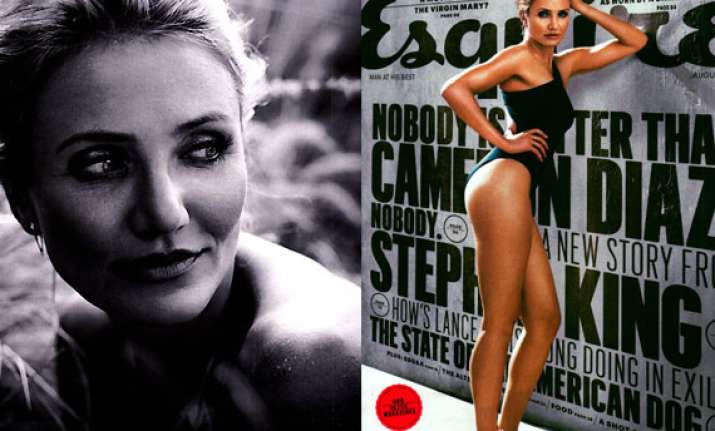 Los Angeles: Actress Cameron Diaz says she doesn't seem to stress as much now that she's in her forties.
The 41-year-old says she she's enjoying her new care-free attitude, reports femalefirst.co.uk.
"I like being 41. I love it. So much sh** just falls away. Fear, mostly. It's the best age. That's when a woman knows how to work things, or she doesn't care about that anymore. You just stop being afraid," she was quoted by Esquire magazineas saying.
"You don't worry about what men think. You just don't worry that time register is anything awful," she added.
The actress is currently dating Benji Madden as they have been often spotted out spending time together.
Cameron is also gearing up for her upcoming flick 'Sex Tape' opposite Jason Segal.
She has gone up to give some of the boldest scene of her career.