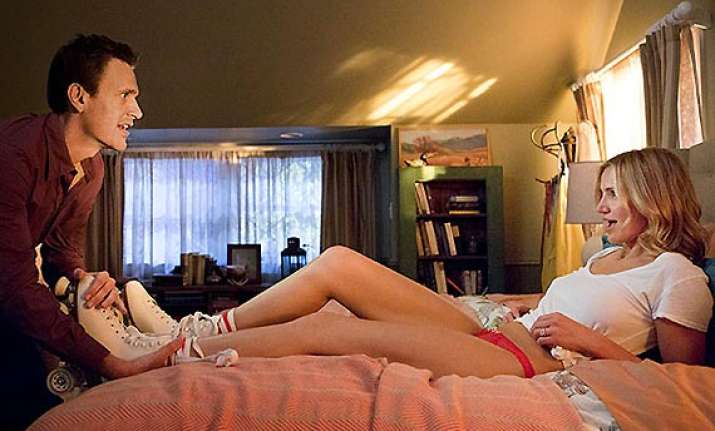 Los Angeles: Cameron Diaz, who had to strip down for her role in "Sex Tape", says the filming was not difficult as the crew was "awesome and respectful".
The film, which will be out on July 25, will see Diaz and Jason Segel as a married couple, who make a sex tape of their love life
"The whole movie is about lovemaking between the two characters. The crew was awesome and respectful," people.com quoted Diaz as saying.
"There's such trust with Jason. We both had each other's back," adds Diaz.
"Sometimes I would stop in the middle of a scene and go, 'Everybody hold on! Do you realise we're getting paid to do this?' We had such a fun time laughing our asses off, having such gratitude that this is our job. We get to be idiots all day long and tell a really sweet story at the same time."